Aviva puts cloud at the heart of its digital strategy
Insurance business moves on-premise infrastructure into AWS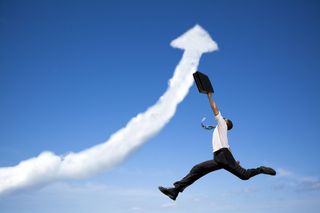 Insurance giant Aviva aims to become a digital firm with the cloud "absolutely at the heart" of its strategy as it looks to quicken its pace of development and decrease costs.
Speaking at the AWS Enterprise Summit in London, Mark Hall, director of global IT operations at Aviva, told delegates that the key to this was "building an ecosystem of suppliers and partners to work with".
Calling his experience with Amazon Web Services (AWS) a refreshing change from the norm, Hall's initial steps to put some apps in the company's cloud have now been followed by porting even more infrastructure into the cloud.
"With foundations now in place, we expect to accelerate and underline the journey that we're on to become a digital insurer," Hall said.
With more than 30 million customers worldwide, Hall said Aviva wanted to be able to "respond to the new generation with a digital-first experience".
Once the initial pilot, which concerned development and testing environments, had answered questions over implementation and security, Aviva then made the decision to move further in.
Hall said: "[It wasn't a] question of should we do this, this is a question about necessity, we must do this."
However, Hall advocated caution in order to implement the cloud in the right way and avoid "getting bundled in hype".
Hall said an "exploration phase" ended with AWS being chosen as its cloud provider. Aviva then created its first cloud app in January, and is expecting to have another 200 cloud-based applications built by the end of the year.
Hall highlighted the importance of starting small and then gathering momentum as the board recognises the benefits of the cloud.
But this didn't mean that the cloud was the solution to everything Aviva wanted to do, and the hype needed to be treated with an element of scepticism, he added. That said, Hall talked up the benefits Aviva has seen from the cloud.
"We have got around 70 applications and 140 direct development environments; costs are predicted to be up to 50 per cent cheaper on these environments," he said.
Hall added that in each area of Aviva's business, CIOs are preparing to scale up their cloud deployments from January.
"The board has agreed to invest a significant sum in enabling this and moving it forward," he said.
Stay up to date with the latest news and analysis from the world of cloud computing with our twice-weekly newsletter
Rene Millman is a freelance writer and broadcaster who covers cybersecurity, AI, IoT, and the cloud. He also works as a contributing analyst at GigaOm and has previously worked as an analyst for Gartner covering the infrastructure market. He has made numerous television appearances to give his views and expertise on technology trends and companies that affect and shape our lives. You can follow Rene Millman on Twitter.