IBM acquires Aspera to speed Big data movement in the cloud
Purchase should help Big Blue's customers speed up big data transfers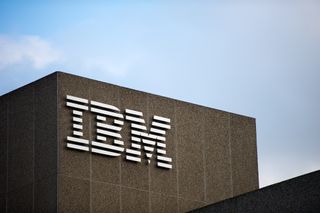 IBM has expanded its big data portfolio with the acquisition of Aspera, a firm that specialises in products that cut transfer times of large data sets over networks.
IBM said that deal would bring it technology that would help customers overcome the problem of sending ever-increasing data sets through networks struggling with bandwidth issues. the technology is claimed to be able to send a 24GB file, which would usually take 26 hours to transfer in just 30 seconds.
Aspera has patented technology, it said overcomes the bottleneck inherent in broadband wide area networks. Dubbed fasp, the technology could also be useful in areas such as HD video transfers or scientific research where data on genomes could be moved around networks more quickly.
Companies such as Apple and Netflix already use the technology to move video around the cloud. For Apple, the time taken to move a 2GB videos cross country has been reduced from 3.5 hours to less than 10 minutes, and reduced to under 5 minutes when allowed to run at full bandwidth capacity
"Our team has redefined how the world's biggest data can be moved quickly, securely and reliably around the world," said Michelle Munson, president and co-founder of Aspera. "By tapping into IBM's innovative capabilities and global resources, we will solve ever expanding data movement challenges for our customers now and in the future."
IBM sees the technology being used to more and more as firms struggle with moving large data sets between disparate geographical regions.
"Our experience working with thousands of clients on big data projects tells us that companies can better compete and win when they can quickly extract value from massive volumes of data," said John Mesburg, vice president of B2B and commerce solutions at IBM.
"With this acquisition, IBM addresses a key challenge for globally integrated enterprises by allowing them to move large data files much faster to those who need them, whoever they may be."
Financial terms of the deal were not disclosed. The acquisition is expected to close in the first quarter of 2014.
IBM recently announced technology that would break up vendor lock-in by creating a "cloud of clouds" to move data more freely between different vendor cloud technologies.
Stay up to date with the latest news and analysis from the world of cloud computing with our twice-weekly newsletter
Rene Millman is a freelance writer and broadcaster who covers cybersecurity, AI, IoT, and the cloud. He also works as a contributing analyst at GigaOm and has previously worked as an analyst for Gartner covering the infrastructure market. He has made numerous television appearances to give his views and expertise on technology trends and companies that affect and shape our lives. You can follow Rene Millman on Twitter.
Thank you for signing up to Cloud Pro. You will receive a verification email shortly.
There was a problem. Please refresh the page and try again.