Royal Mail buys NetDespatch in cloud move
The acquisition will improve customer experience, while also boosting Royal Mail's supply chain visibility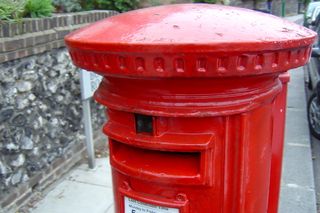 Royal Mail has acquired cloud-based shipping and parcel data management platform NetDespatch.
NetDespatch aims to improve the communication between a retailer and the carrier, meaning customers have greater peace of mind their shipments will arrive at their door and the entire sales chain can keep track of deliveries too.
The platform also allows the automatic printing of labels, creates custom documentation according to what's required by the shipper and generates shipping data so all parties can track the whereabouts of a package at any time.
"The acquisition of NetDespatch supports our strategy of providing our customers with leading edge e-commerce software," said Nick Landon, managing director of Royal Mail Parcels.
"It allows customers with complex IT estates to integrate with us quickly and with the minimum of effort allowing them to improve the service they offer to shoppers. We are confident that this acquisition will support the continued growth of our parcels business with new and innovative software solutions as the needs of our customers evolve."
Neither company revealed the financial terms of the acquisition, but they did confirm NetDespatch will operate as a standalone subsidiary, allowing the cloud company to continue serving its existing clients under the leadership of directors Matthew Robertson and Matthew Clark.
"Our aim is to make what is a relatively complex process simple, delivering improvements and savings to everyone in the supply chain from retailer to carrier to consumer," said commercial director Robertson.
"E-commerce is exploding in the run up to Christmas and we expect to continue to steam ahead in 2016 and beyond."
Stay up to date with the latest news and analysis from the world of cloud computing with our twice-weekly newsletter
Thank you for signing up to Cloud Pro. You will receive a verification email shortly.
There was a problem. Please refresh the page and try again.