Barts Health NHS Trust implements cloud-based staff management system
England's largest NHS Trust replaces six separate systems with one in the cloud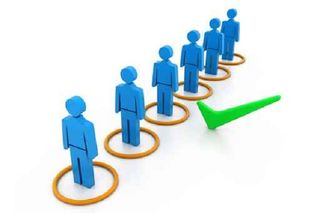 Barts Health NHS Trust has replaced six separate staff management systems with a new cloud-based setup.
The new workforce management platform was provided by Allocate Software.
Barts Health is the largest NHS Trust in England with over 15,000 employees. The trust was formed by the merger of six hospitals in 2012. Following a lengthy selection procedure, the trust replaced a variety of tracking and rostering tools with one organisation-wide system.
Using Allocate's HealthSuite software, including its HealthRoster and HealthMedics solutions, Barts Health aims to replace existing paper records and spreadsheets to rota all staff groups including nurses and medics. The new system will also help to reduce expenditure and reliance on Bank and Agency staff, helping the trust to meet its commitment to be staffed by 95 per cent of permanent employees.
The system will allow the trust's managers to match demand to clinical need which ensures the right staff are available at the right time, manage absence and informing payroll and provide visibility and control of nurse staffing levels in relation to patient acuity and dependency as well as overall patient numbers. It will also allow them to manage consultant job planning, medical availability, junior doctor rotas and clinical activity management which can then be integrated into other rosters for multi-disciplinary service environments as well as streamline interaction with temporary staffing/agency services which will then use the system to manage the booking of bank and agency staff as well as timesheet/payroll collation.
HR director at Barts Health NHS Trust, Michael Pantlin said: "The trust believes its employees, our staff, are our most valuable resource. By integrating how we manage staff and patient numbers across our hospitals we will have greater visibility and control of our staff groups, ensuring we have the right staff to care for patients in the right place and at the right time.
"The online software will also give teams instant access to real-time staffing levels, patient numbers and the acuity and care needs of these patients, as well as schedules of clinical activity such as clinics and theatres."
Angela Eager, research director at TechMarketView, said the implementation was important for the software vendor.
"It is an important strategic win for Allocate too, showcasing the value of an integrated system and the use of cloud services for critical functions, so no doubt other trusts will watch progress with interest," she said.
"It is also a neat example of how to exploit data to optimise performance (e.g. providing visibility and control of nurse staffing levels in relation to patient acuity and dependency as well as overall patient numbers) and make smarter decisions."
Stay up to date with the latest news and analysis from the world of cloud computing with our twice-weekly newsletter
Rene Millman is a freelance writer and broadcaster who covers cybersecurity, AI, IoT, and the cloud. He also works as a contributing analyst at GigaOm and has previously worked as an analyst for Gartner covering the infrastructure market. He has made numerous television appearances to give his views and expertise on technology trends and companies that affect and shape our lives. You can follow Rene Millman on Twitter.