Sony apologises for PSN outage with PlayStation Plus extension
Plus subscribers offered a singer-day free with voucher code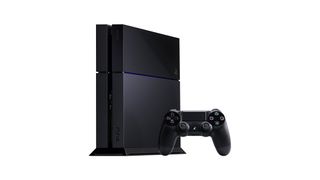 18/01/2016: Two weeks ago Sony's PlayStation Network went down for approximately 12 hours, affecting PS4, PS3 and PS Vita players worldwide.
Sony promised via Twitter that it would offer an apology gesture to its customers.
Now email messages have reportedly started reaching PlayStation Plus subscribers, offering them a one day extension.
The extension applies to users' current memberships, and according to the email, subscribers must redeem their voucher code for their extension by 31 March 2016, 23:59.
The email message sent to subscribers can be read here.
Original story: A wide-reaching outage of Sony's PlayStation Network gaming service caused frustration when millions of its users were unexpectedly locked out of online play for 11 hours.
PSN users began experiencing issues logging in to the service through their PS4, PS3 and PS Vita systems yesterday at around 4pm, and the roo problem was not resolved until 5.06am GMT this morning.
Users worldwide appeared to be affected, with all sections of the gaming service – including online gaming, video and music streaming, and account management – registered as "reporting issues" on the official PSN status page.
The outage led some users to call their gaming devices "useless", and exasperated users tweeted their anger at the downtime.
PlayStation has since tweeted that it will be offering its users an extension to their PlayStation Plus, PlayStation Now and video rental (PlayStation Vue) subscriptions.
The cause of the outage is currently unknown. Users have speculated that the network may have been the victim of a 'distributed denial-of-service' (DDoS) attack, a method of overloading a network's traffic capabilities.
PSN connection woes
Sony has come under fire in the past for disruptions to its PlayStation Network service. In December 2014, the service was knocked out of action on Christmas day, along with Microsoft's equivalent gaming service, Xbox Live, allegedly by the hacking group known as Lizard Squad.
In recent years, other intermittent outages have occurred for PSN users worldwide, including on the PS4's European launch day, sparking trending Twitter tags much like yesterday's #PSNdown.
In 2011, PSN was down for 23 days because of a hack that comprised its then-approximate 77 million users. Sony promised to beef up its security in the wake of the 2011 hacking scandal, but the event has still prompted some users to question why Sony's network infrastructure continues to encounter sporadic outages.
Though some contest that Microsoft's Xbox Live is more stable than PSN, it too is not invincible, as last December's Live outage – purportedly caused by Phantom Squad – suggests.
Cloud Pro has contacted PlayStation for comment.
Stay up to date with the latest news and analysis from the world of cloud computing with our twice-weekly newsletter
Thank you for signing up to Cloud Pro. You will receive a verification email shortly.
There was a problem. Please refresh the page and try again.