Google unveils its Middlefield Park Master Plan
Townlike campus will include housing, retail and community gathering spaces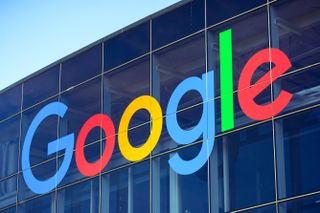 (Image credit: Shutterstock)
Google recently announced its plans to convert 40 acres of Mountain View, California land into a new townlike campus that includes housing, retail and community gathering spaces.
Named the Middlefield Park Master Plan, Google envisions a campus boasting up to 1.33 million square feet of office space, 30,000 square feet of retail space, up to 1,850 housing units and 20,000 square feet of community space. It also plans to have 12 acres of open space.
When building large-scale commercial buildings, Mountain View, California requires developers to include residential space in their plans. To satisfy this requirement, the Middlefield Park plans include six residential buildings with 1,675-1,850 new homes. Google plans to devote 20% of its residential space to affordable housing.
Though Google will maintain ownership of most of the campus, it'll be accessible to the public and reportedly include multiple parks, a recreation center and even an aquatic center.
To complete the project, Google has partnered with Australia-based real estate developer Lendlease.
Lendlease Project Director Andrew Chappell said, "We are eager to move forward in collaboration with Google, delivering much needed housing in the Bay Area. We are confident that we can turn the Middlefield Park master plan into a reality."
According to Google real estate director Michael Tymoff, Google's proposal is still in development, and many details still need to be fleshed out.
Google's plan to convert the Mountain View, California land comes just a year after Google CEO Sundar Pichai said the company would invest $1 billion to build 15,000 new homes in the San Francisco Bay Area.
Google isn't the only tech company that's pledged to develop affordable housing communities either. Microsoft pledged $500 million to develop affordable housing in Seattle, and Facebook launched a similar housing project in the Bay Area.
A daily dose of IT news, reviews, features and insights, straight to your inbox!
A daily dose of IT news, reviews, features and insights, straight to your inbox!
Thank you for signing up to ITPro. You will receive a verification email shortly.
There was a problem. Please refresh the page and try again.