Birmingham City Council transforms IT processes with ServiceNow
The cloud offerings and support will enable the council to provide services more efficiently to local residents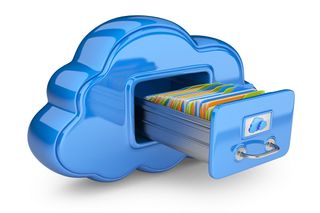 Birmingham City Council has chosen to use ServiceNow's cloud services and support systems to overhaul its digital platform.
The move means employees can take advantage of automation and offer better customer service when things don't go to plan.
ServiceNow implemented an automation platform that has reduced data processing and maintenance demands by up to 60 per cent.
Its purpose is to reduce the number of manual processes, such as using spreadsheets and emails to carry out processes including logging service and supplier contracts, management of calendars and asset inventories. Automation has also been rolled out to the financial IT reporting workflows.
To help reduce the time it takes to respond to problems and incidents, ServiceNow rolled out a self-service portal allowing employees to log issues and their solutions faster than before.
"ServiceNow has done exactly what it says on the tin, allowing us to improve service quality and do more with less," said Andrew Mackey chief information officer, Local Government, Property and Health Division at Service Birmingham.
"We've gone through a continuous cycle of learning, development and improvement and our own developers are now involved with the redesign of self-service and automation. As part of phase-two, we're planning to extend our use of ServiceNow for the IT service catalogue, onboarding / offboarding (starters, leavers and movers), document management, vendor management and knowledge management. Maximising the use of ServiceNow will provide us with an opportunity to extend our services to other local authorities that are facing similar challenges to Birmingham City Council."
The council said customer satisfaction has topped 93 per cent, which has been achieved by fixing issues at first contact with the support network and third party IT spend has also been reduced as a result.
"The implementation of IT Service Management at Birmingham City Council is a prime example of how ServiceNow is changing the way people work," said Bob Moore, area vice president of UK and Ireland, ServiceNow.
"It's our mission to automate complex processes, transform users' experiences, and deliver significant business efficiencies and cost savings at the same time. Phase two of the project demonstrates that Birmingham City Council shares our "service everywhere" vision and is now on the journey to take this transformation from IT, to HR and beyond."
Birmingham City Council added that it is now being regarded as a benchmark for IT service management best practice in the public sector thanks to the services of ServiceNow.
Stay up to date with the latest news and analysis from the world of cloud computing with our twice-weekly newsletter
Thank you for signing up to Cloud Pro. You will receive a verification email shortly.
There was a problem. Please refresh the page and try again.