Brocade and EMC form cloud-based network management partnership
New network tool will provide greater visibility into cloud storage infrastructures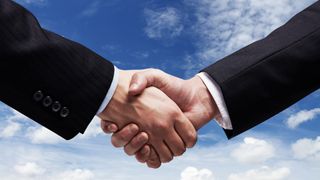 Brocade is to partner with EMC to simplify the management of joint EMC and Brocade storage area networking (SAN) environments with a new cloud-based network management tool.
Both said in a joint statement that the tools would enable integration that will provide organisations with a better view of their storage networking resources to improve alert monitoring and expedite issue resolution within highly virtualised and cloud environments.
Brocade Network Advisor SAN management software, sold through EMC as Connectrix Manager Converged Network Edition (CMCNE), now integrates with EMC's new ProSphere 1.6 cloud storage management software. The companies said that storage administrators could now navigate from ProSphere to CMCNE to evaluate alerts, analyse performance or make changes to their SAN switch infrastructure with just one click.
ProSphere storage resource management software, which tracks utilisation trends is designed to meet the needs of growing virtualised data centres and includes capacity dashboards and reporting capabilities that feature enhanced integration with EMC's Fully Automated Storage Tiering for Virtual Pools (FAST VP).
The ProSphere/CMCNE integration enables administrators to pool storage and SAN management functions with new reporting capabilities to support the latest enhancements to the VMAX family and the recently announced Unisphere for VMAX.
CMCNE supports Fibre Channel SANs, including 16Gbps platforms, Fibre Channel over Ethernet networks, Layer 2/3 IP networks (including those running Brocade VCS Fabric technology), wireless LANs, application delivery networks and multiprotocol label switching networks in service provider environments.
The tool provides comprehensive management of data centre SAN fabrics, including configuration, monitoring, diagnostics and best-practices validation as well as management of Brocade backbones, switches, host bus adapters (HBAs), converged network adapters (CNAs) and the Brocade 1860 Fabric Adapter.
"We are now providing a more intuitive experience for EMC customers when they are operating and managing their storage environment to enhance service levels and improve the utilisation of their storage investments," said Jay Mastaj, senior vice president and general manager of the Infrastructure Management Group at EMC.
"In addition to strengthening our relationship with Brocade, this integration advances our strategy for establishing ProSphere as the industry's premier storage resource management platform."
Stay up to date with the latest news and analysis from the world of cloud computing with our twice-weekly newsletter
Rene Millman is a freelance writer and broadcaster who covers cybersecurity, AI, IoT, and the cloud. He also works as a contributing analyst at GigaOm and has previously worked as an analyst for Gartner covering the infrastructure market. He has made numerous television appearances to give his views and expertise on technology trends and companies that affect and shape our lives. You can follow Rene Millman on Twitter.
Thank you for signing up to Cloud Pro. You will receive a verification email shortly.
There was a problem. Please refresh the page and try again.