Dell announces huge investment in cloud infrastructure, services
Cloud provider puts its money where its mouth is to ease transition to the cloud for its customers.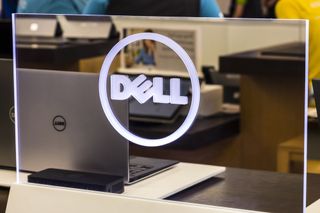 (Image credit: Shutterstock)
Dell will invest US$1 billion on delivering solutions, services and cloud-based delivery options this financial year, the company has announced.
Dell claimed today it was increasing its investment in new technology solutions and services to help customers adopt virtualization to "capture the benefits from new compute and information delivery advancements".
Over the next two years the company plans to build multiple highly-efficient data centres around the world to provide its customers with access to public and private cloud technologies, Infrastructure-as-a-Service, virtual desktop-as-a-service and the company's IT outsourcing capabilities.
The company also announced it will open 12 "global solution centres" this year and 10 more over the next 18 months, to help customers design, develop and test solutions.
It has also new open solutions for data centre virtualization, data management and desktop virtualisation. Dell claims vStart is a new and faster path to build virtual infrastructures, aimed at accelerating customers into the cloud, by providing an easy way to purchase a complete virtual infrastructure solution delivered ready to run physical and virtual workloads.
Dell and Microsoft have teamed-up to create a three-year strategic initiative to help customers quickly deploy and manage virtualization and private cloud technologies, using Dell's Virtual Integrated System, Advanced Infrastructure Manager and Microsoft System Centre.
The company has also announced a new email and file archive solution.
Dell Services president Steve Schuckenbrock said IT models like cloud were fundamentally changing the way businesses operate."With this transformational shift, businesses are gaining benefits in terms of speed to market and organisational and compute flexibility," he said. "Dell is mobilising to help customers capture these benefits and with today's announcement is making the power of the cloud accessible to more organisations and users.
Stay up to date with the latest news and analysis from the world of cloud computing with our twice-weekly newsletter
Thank you for signing up to Cloud Pro. You will receive a verification email shortly.
There was a problem. Please refresh the page and try again.