Amazon CEO Jeff Bezos ready to testify in House antitrust probe
In a letter to lawmakers, Amazon's lawyers say Bezos is willing to testify alongside other tech leaders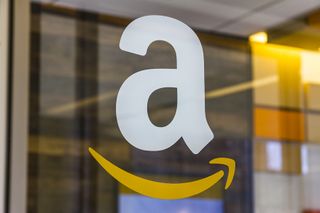 (Image credit: Big Stock)
Amazon CEO Jeff Bezos is willing to testify at an upcoming hearing as part of an antitrust probe into US tech companies.
Last week, lawmakers asked CEOs from Amazon, Facebook, Google and Apple to provide testimony as part of the investigation, and as per a June 14 letter viewed by The Wall Street Journal, Amazon CEO Jeff Bezos has agreed to testify.
"We are committed to cooperating with your inquiry and will make the appropriate executive available to testify," stated a letter to House lawmakers from Robert Kelner, a partner at Covington & Burling LLP.
"This includes making Jeff Bezos available to testify at a hearing with the other CEOs this summer," the letter continued.
Kelner's letter on behalf of Amazon didn't address whether Bezos would testify without other tech CEOs present. According to those familiar with the matter, the committee said it would be willing to compel testimony, if necessary.
Though Bezos is willing to testify, Amazon's lawyer added in the June 14 letter timing, format and outstanding document requests would need to be discussed prior to Bezos's testimony.
Amazon has provided lawmakers with pages upon pages of documents relating to the antitrust probe but, per the letter, "[remain] deeply concerned that you cannot assure that the most sensitive corporate documents reflecting business strategy and other competitively sensitive information would be withheld from [Amazon's] many competitors."
The committee previously requested documents relating to Amazon's business practices, saying they're trying to determine whether or not new laws concerning tech companies improperly closing in on their competition in digital markets need to be passed.
Representative David Cicilline (D-RI), who chairs the judiciary panel's subcommittee on antitrust issues, explained on Monday: "The testimony of CEOs and the production of internal documents is essential to complete this bipartisan investigation into the state of competition in the digital marketplace. The Antitrust Subcommittee will continue to use the tools at our disposal to ensure we gather whatever information is necessary for our work."
Lawmakers on the House Judiciary Committee have been anxious for Bezos to testify as part of the ongoing antitrust prob. Just a few short months ago, The WSJ released a report alleging Amazon used data about independent sellers on its platform to develop competing Amazon-owned products.
An executive from the company had previously told the committee that Amazon didn't engage in such a practice.
A daily dose of IT news, reviews, features and insights, straight to your inbox!
A daily dose of IT news, reviews, features and insights, straight to your inbox!
Thank you for signing up to ITPro. You will receive a verification email shortly.
There was a problem. Please refresh the page and try again.