Australia plots harsher penalties for hackers involved in ransomware attacks
The country has published its ransomware action plan as it tries to tackle the growing threat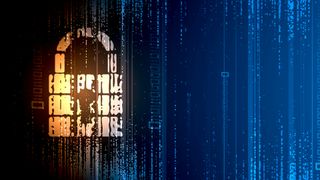 (Image credit: Shutterstock)
The Australian government is set to introduce new criminal offences for cyber criminals involved in ransomware attacks as the country unveils its plan for dealing with the growing threat.
The country's new Ransomware Action Plan sets out the government's immediate strategic approach to tackle the threat posed by ransomware, building on the cyber security architecture implemented in the 2016 and 2020 Cyber Security Strategies.
The plan details that in the future, the government is looking at introducing legislative reforms to ensure cyber criminals are held to account for their actions, and harsher penalties apply to those who engage in ransomware or target the country's critical infrastructure.
As part of the plan, the government wants to make it easier to tackle cryptocurrency transactions associated with the proceeds of ransomware crimes and bring in legislative changes so law enforcement can investigate and seize ransomware payments.
The plan also underlines the need for new laws to mandate ransomware incident reporting to the government and adds that it does not condone ransom payments being made to hackers. The report says this fuels the ransomware business model, putting other Australians at risk.
The government is also looking to use a new piece of legislation, the Surveillance Legislation Amendment (Identify and Disrupt) Act 2021, to give powers to Australian law enforcement to identify individuals and their networks engaging in serious criminal activity on the dark web through data disruption and account takeover powers.
"We are continuing to observe cybercriminals successfully use ransomware to disrupt services and steal from Australians," said Karen Andrews, the minister for Home Affairs.
"Whether it is conducting attacks on critical infrastructure, taking from small businesses or targeting the most vulnerable members of our community, cybercriminals use ransomware to do Australians real and long-lasting harm. In response, the Australian Government is taking concrete action to protect Australians, including working with our international and business partners to combat this global threat."
In June, Labour Shadow Assistant minister for Cyber Security Tim Watts introduced the Ransomware Payments Bill 2020, which would require organisations to disclose to the Australian Cyber Security Centre when they make ransomware payments. In a tweet, Watts said that it's unlikely that any of the government's Ransomware Action Plan will be legislated before Australia's next election.
A daily dose of IT news, reviews, features and insights, straight to your inbox!
Zach Marzouk is a staff writer for IT Pro, Cloud Pro, and Channel Pro where he writes news articles and in-depth feature pieces primarily focused on Asia Pacific and the US. Aside from covering topics like security, privacy, worker rights, and startups, he also contributes to the IT Pro podcast and IT Pro 20/20.
After studying an undergraduate degree in Arabic and Spanish at the University of Leeds, Zach completed a journalism internship at The Argentina Independent in Buenos Aires where he wrote about the country's history, politics, and technology.
He then joined IT Pro in 2017 where he was introduced to the world of B2B technology as a junior staff writer, before he returned to Argentina in 2018, working in communications and as a copywriter. In 2021, he made his way back to IT Pro as a staff writer during the pandemic.
Contact him at zach.marzouk@futurenet.com or find Zach's thoughts (and more) on Twitter @ZachMarzouk
A daily dose of IT news, reviews, features and insights, straight to your inbox!
Thank you for signing up to ITPro. You will receive a verification email shortly.
There was a problem. Please refresh the page and try again.