Race a bigger factor in tech's glass ceiling than gender
But it's especially hard to get promoted in Silicon Valley if you're a minority woman, report notes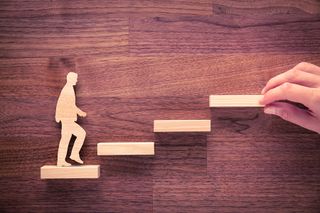 Minorities continue to be passed over at Silicon Valley tech firms, with no major improvement in upward mobility for people of colour between 2007 and 2015.
That's according to a report by Ascend Leadership, an Asian professional network, that examines the leadership pipeline from entry-level professional to managers or executives by looking at how many of any group are in the former group versus the better paid, more powerful second. Ascend dubs this ratio its Executive Parity Index (EPI).
While the analysis showed white women made enough progress during the period to close the gap between the number of women in professional jobs versus executive roles, Ascend's calculations showed the number of minorities in lower-ranked jobs outstripped those promoted into more powerful positions. As the report noted: "Race remained a more significant factor than gender in impacting the glass ceiling."
"When we used the Executive Parity Index to compare the numbers of minorities as executives to their numbers in the workforce, it was clear that that efforts to promote more Asians, Blacks, and Hispanics have made no meaningful impact to the minority glass ceiling," said Buck Gee, a former vice president and general manager at Cisco Systems who is an Ascend executive advisor and a study co-author. "That said, we saw progress made by white women, so we know tech companies can change. Now it's time to do the same for minority men and women."
For example, the report revealed that while Asian people made up the largest number of professional workers that weren't white, they were the least likely to be promoted to managerial or executive roles.
That's contrary to the belief that Asian people are benefiting from Silicon Valley tech companies, with high profile executives like Sundar Pichai at Google and Satya Nadella at Microsoft. "The widely-held notion of Asian executive success is largely an illusion," the report said.
And while there was good news that Hispanic executives climbed by a quarter, they still made up less than 3.5% of Silicon Valley execs. The gap between Black professionals and Black managers/executives also shrunk, but that reflects "a significant loss of Black professionals rather than a material gain in the number of black executives".
And while white women have started to move into management and executive roles, the gap isn't shrinking for minority women. "In general, although minority women faced both racial and gender gaps, [the data] illustrates that race, not gender, was increasingly the more important factor in limiting minority women in the pipeline," the report noted. "The data show that for black women, the racial gap was 5.35x the gender gap in 2014; for Asian women, the racial gap was 2.91x the gender gap in 2015; and for Hispanic women, the racial gap was 1.59x the gender gap in 2015."
The figures aren't a surprise, and numbers from two leading companies suggest there remains very few Black and Hispanic professional workers employed at a professional level. Google's own diversity figures reveal its overall US employee base is 56% White, 35% Asian, 4% Hispanic and 2% Black. Its leadership is 68% White and 27% Asian.
At Facebook, across its US staff, 49% are White while 40% are Asian; across senior leadership, 71% are White while 21% are Asian. Hispanic and Black people feature in the low single digits in both.
The figures are particularly low for female minorities at all levels of work in Silicon Valley. "Minority women continue to bump against a double-paned glass ceiling," noted study co-author and Ascend executive advisor Denise Peck. "The data shows that a general focus on developing women leaders has not addressed the distinct challenges for Asian, Black, or Hispanic women."
She added: "This has been an unspoken truth in the minority community, and we hope that our report opens a long overdue dialogue. We encourage all companies to take a hard look at their minority pipeline and ask how they can do better."
While the results aren't encouraging, the authors believe improvements are possible. "As former technology executives, we still share the Silicon Valley 'can-do' optimism and believe that, with the proper data to identify the region's challenges, its business leaders will find a way to more effectively attract, retain, and promote a more diverse workforce consistent with its cultural core," the study noted.
Get the ITPro. daily newsletter
Receive our latest news, industry updates, featured resources and more. Sign up today to receive our FREE report on AI cyber crime & security - newly updated for 2023.