Ubuntu 14.04 LTS release date revealed
The distribution will become available tomorrow along with OpenStack Icehouse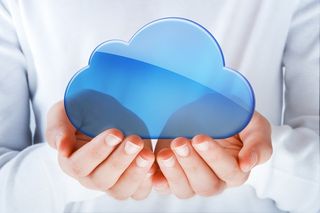 Canonical has announced that its third Long Term Support (LTS) cloud release, Ubuntu 14.04, will be available from 17 April.
Ubuntu 14.04 LTS will run on all major public cloud services and works with service providers including AWS, Azure, HP Cloud, Joyent, and IBM SoftLayer and SmartCloud.
The vendor said the update includes new versions of Juju and MAAS to "design, deploy and scale services faster than any other platform available today, on cloud or bare metal."
The Linux distribution enables ISVs, SaaS providers and end users to deploy cloud applications securely, offering continued support patches and updates for at least five years.
The update will coincide with the availability of the latest OpenStack release, codenamed Icehouse, which will offer automated installation, bare metal provisioning, a queuing and notification service and Database-as-a-Service features too.
The Ubuntu 14.04 LTS release is a pretty substantial one, adding support for 64-bit ARM servers in addition to that for OpenStack cloud frameworks. It is also the first release to support IBM Power architecture servers and the Docker open-source project for container-based virtualisation.
Mark Shuttleworth, founder of Canonical, said: "Ubuntu is the primary platform for cloud public, private or hybrid. In this release, our third LTS with deep roots in cloud, we raise the bar for efficiency and orchestration at scale. That's why businesses are adopting Ubuntu as they move to the cloud computing era."
Some of the biggest telcos in the world are utilising the Ubuntu platform including BT in the UK. A number of web-based services such as Netflix, Instagram and Quora are also building services on Ubuntu too, ensuring demand for the update.
A daily dose of IT news, reviews, features and insights, straight to your inbox!
A daily dose of IT news, reviews, features and insights, straight to your inbox!
Thank you for signing up to ITPro. You will receive a verification email shortly.
There was a problem. Please refresh the page and try again.