Metro Bank chooses Rackspace to scale its services
Rackspace's innovations have resulted in time savings of up to two thirds for the bank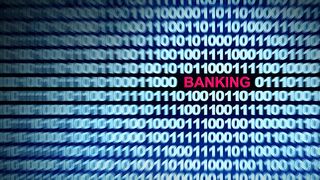 Rackspace has implemented its cloud infrastructure at Metro Bank to help speed up the time it takes branches to process transactions at end-of-business each day and report back to head office.
Because Metro Bank is a relatively new high street bank, it isn't tied to legacy infrastructure, meaning Rackspace could implement its managed cloud solution without resistance or hold-ups.
The financial institution wanted to install a solution that would allow it to scale its entire infrastructure, including its core banking operations, digital offerings and even ATMs to ensure it could be more responsive to the market, while retaining the customer experience.
"We're growing exponentially so it's essential that we partner with organisations that can scale alongside us, which Rackspace has clearly shown it can," Aisling Kane, Chief Operating Officer at Metro Bank said.
"Rackspace just gets us – they understand our culture and share our values. You can't underestimate the power of people. They have exceeded our expectations, and provide us with superior levels of support and guidance day in, day out."
Metro Bank selected Rackspace to help it grow, setting a target of 12 months to complete the migration. Rackspace took up the challenge and met the deadline and budget, without any downtime affecting the bank's operations. Select applications were up and running on the new infrastructure within six weeks.
A day after the first migration, Metro Bank was already reporting its staff could complete end-of-business core banking tasks 50% faster, while generating reports that previously took an hour to produce were completed in 20 minutes.
"We're proud to be supporting Metro Bank's impressive growth, and as an organisation with a customer service orientated culture ourselves, its mission to deliver truly outstanding experiences for customers," Darren Norfolk, MD of Rackspace UK added.
"Metro Bank has used this approach to pose a serious challenge to the industry status quo during a period that has seen technology change the face of banking. These days, finance companies have to focus on connecting people to their money quickly, processing transactions accurately and presenting customers with access to their information at all times."
Stay up to date with the latest news and analysis from the world of cloud computing with our twice-weekly newsletter
Thank you for signing up to Cloud Pro. You will receive a verification email shortly.
There was a problem. Please refresh the page and try again.