Tesco Bank moves to AWS cloud in just eight months
After a successful AWS project, Tesco Bank now views cloud as "business as usual"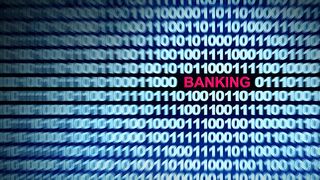 Tesco Bank has moved from hardly using the cloud to making it "business as usual" in a little over eight months.
Speaking at the AWS Summit in London, the bank's head of transformation, Allan Brearley, told delegates that its journey to the cloud started out with hosting a single landing web page for a recently closed part of its business, insurance comparison site Tesco Compare.
This then quickly developed to cover a host of other applications, such as a mobile app for its new Tesco Drive car insurance that monitors how a person is driving to adjust insurance premiums.
From a "standing start" back in February, the bank has gone from a single "out-of-service" web page to building "compliant AWS VPCs [virtual private clouds] as an extension of our data centre, implemented production workloads, and launched our AWS Tesco Drive app", said Brearley.
He added that this was "not bad in eight months", and something that would not have been possible using its traditional on-premise delivery model.
The bank started out life in 1997 as a joint venture with RBS before Tesco acquired RBS's holdings in 2008, meaning it had to migrate several million customer accounts onto a new on-premise platform, a process that took two years.
Customers' changing needs then meant the bank had to investigate alternatives for implementing and maintaining infrastructure.
Brearley said that for the bank to differentiate itself and offer better services, it needed the "ability to innovate".
"We need to be able to fail fast and fail cheaply and simply be more creative," he said. "This means more speed. An infrastructure delivery cycle measured in months wasn't going to support our ambitions."
Following the decision to close Tesco Compare, Brearley said he evaluated an on-premise solution for a landing page which could re-direct customers.
While the cost of an on-premise solution was estimated as higher than £3,000, the same option hosted on AWS would cost £66 a month and was up and running in a week.
After monitoring the number of visitors to the website, Tesco Bank then created a static page costing just 13p a month.
Brearley said this showcased the value cloud would bring to the bank, and the success of this has meant that the cloud has become "business as usual" for it, leading to a number of internal and external applications in production running on top of AWS.
"We have now built a multi-availability zone set of environments as an extension of our on-premise datacentre," he added, leaving the organisation "truly in the hybrid space".
Stay up to date with the latest news and analysis from the world of cloud computing with our twice-weekly newsletter
Rene Millman is a freelance writer and broadcaster who covers cybersecurity, AI, IoT, and the cloud. He also works as a contributing analyst at GigaOm and has previously worked as an analyst for Gartner covering the infrastructure market. He has made numerous television appearances to give his views and expertise on technology trends and companies that affect and shape our lives. You can follow Rene Millman on Twitter.
Thank you for signing up to Cloud Pro. You will receive a verification email shortly.
There was a problem. Please refresh the page and try again.