Cloud saves law firms affected by Holborn blaze
Barristers work remotely after Holborn fire forces evacuation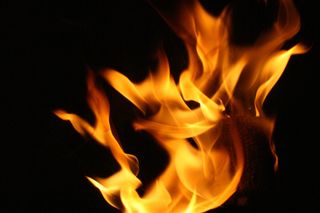 Law firms affected by last week's devastating fire in Holborn were able to continue working thanks to the cloud.
Around 5,000 workers were evacuated from the area when the underground fire broke out in the Kingsway area last Wednesday, sparked by an electrical fault.
London's Chamber of Commerce estimated around £40 million was lost in revenue as a result of the blaze, but law firms using cloud-based platforms were able to carry on working.
Martin Parker, senior clerk at barristers Mansfield Chambers, said staff were able to relocate elsewhere after the evacuation to continue working with minimal disruption, thanks to using Advanced Legal's cloud platform.
"Obviously the incident caused massive disruption for many, [but] thanks to Advanced's hosted solution we were able to minimise its impact," he said.
"We experienced a small amount of downtime whilst we moved operations and then we were able to resume work as if nothing had happened."
Another customer, commercial litigation firm 4 Stone Buildings, hosts its chambers management software in Advanced Legal's cloud.
Clerk Chris O'Brien said: "Incidents like this will always be unexpected but you can be prepared for them. Our barristers were able to quickly relocate and continue their work without any issues."
Doug Hargrove, managing director of Advanced Legal, said: "It often isn't until a major incident occurs that we are reminded just how important business continuity is. Whether it's a full hosted solution or a disaster recovery back-up plan, it's key to ensure you can continue to service and support your clients in the wake of a major incident."
The Holborn incident highlights the advantage of hosting services in the cloud, which can help minimise the impact of sudden outages.
The difference in recovery time between cloud models and non-cloud is significant. According to a report from cloud storage management firm Twinstrata, 63 per cent of business take days to recover after an on-site disaster, whereas a significant portion of cloud storage users can recover in less than four hours.
Firefighters finally extinguished the blaze last Friday after it burned for 36 hours. During the loss of power, 3,000 properties were affected and eight theatres were forced to cancel performances.
Stay up to date with the latest news and analysis from the world of cloud computing with our twice-weekly newsletter
Adam Shepherd has been a technology journalist since 2015, covering everything from cloud storage and security, to smartphones and servers. Over the course of his career, he's seen the spread of 5G, the growing ubiquity of wireless devices, and the start of the connected revolution. He's also been to more trade shows and technology conferences than he cares to count.
As reviews and community editor, he's responsible for leading IT Pro's wide-ranging product coverage, and is an avid follower of the latest hardware innovations. He's never happier than when tinkering with complex network configurations, or exploring a new Linux distro.
In addition to managing the IT Pro Panel and working with the community of IT leaders that make it up, he co-hosts the IT Pro Podcast, where you can hear him ranting about his love of strange gadgets, his disdain for Windows Mobile, and everything in between.
You can find Adam tweeting about enterprise technology (or more often bad jokes) @AdamShepherUK, or you can email him at adam.shepherd@futurenet.com.
Thank you for signing up to Cloud Pro. You will receive a verification email shortly.
There was a problem. Please refresh the page and try again.