Microsoft boosts app cloud migration to Azure
Microsoft Migration Accelerator for Azure aims to speed up move to cloud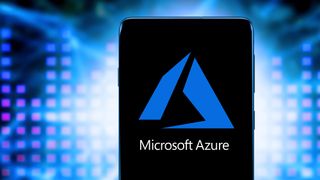 Companies looking for an easier means of moving applications from on-premise to the cloud could be helped by a new service launched by Microsoft for its Azure cloud.
Dubbed Migration Accelerator (MA), the tool is designed to migrate physical, VMware, Amazon Web Services and Microsoft Hyper-V workloads into Azure. It said the service, using technology it acquired when it bought InMage in July this year, would allow such migrations to be "seamless".
The tool is claimed to automate all aspects of migration including discovery of source workloads, remote agent installation, network adaptation and endpoint configuration. Doing so would also reduce cost and risk, the firm said.
The service incurs no cost in moving assets and workloads onto Azure (expect for running costs post-migration).
In a blog post, Srinath Vasireddy, lead program manager for cloud at Microsoft, said the service would change the way cloud migrations take place.
"With MA you can migrate workloads running on a broad range of platforms such as VMware, Microsoft Hyper-V, Amazon Web Services and/or physical servers within your environment. MA can support workloads running on Windows Server 2008 R2 SP1, Windows Server 2012 and Windows Server 2012 R2 operating systems," he said.
"The MA portal allows you to automatically discover your enterprise workloads, remotely from the cloud. With few clicks you can configure end-to-end migration scenarios. MA allows you to test your workload in the cloud without impacting the existing on-premise production workload offering the ability to validate workload functionality before a cutover is performed."
A major feature of the service is its multi-tier application migration capabilities, according to Vasireddy. "MA boasts the unique ability to migrate [a] multi-tier production system with application-level consistency orchestrated across tiers," he added.
"This ensures multi-tier applications run the same in Azure, as they ran at the source. Application startup order is even honoured, without the need for any manual configuration."
There is no word on when the service will be available for customers to use other than it is being offered as a limited preview for the time being.
Stay up to date with the latest news and analysis from the world of cloud computing with our twice-weekly newsletter
Rene Millman is a freelance writer and broadcaster who covers cybersecurity, AI, IoT, and the cloud. He also works as a contributing analyst at GigaOm and has previously worked as an analyst for Gartner covering the infrastructure market. He has made numerous television appearances to give his views and expertise on technology trends and companies that affect and shape our lives. You can follow Rene Millman on Twitter.
Thank you for signing up to Cloud Pro. You will receive a verification email shortly.
There was a problem. Please refresh the page and try again.