Brexit is no obstacle to building UK datacentres, says AWS
Amazon's plans to create a UK region by early 2017 remain on track despite EU referendum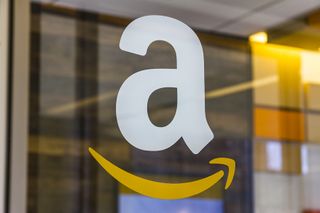 (Image credit: Big Stock)
Amazon Web Services (AWS) will not change its plans to build a cluster of datacentres in the UK in the wake of Brexit, the company today confirmed.
AWS still expects to create a UK datacentre region by the end of this year or early next year, Gavin Jackson, managing director of AWS UK & Ireland, said at today's AWS Summit.
"Post-Brexit vote I wanted to reassure all of our customers that we see the UK as a fast innovator, we see the UK has a huge talent pool, and as a fast adopter of technology trends," he told delegates. "Our job at AWS is to help you innovate through technology.
"We will continue our path to launch a UK region at the end of this year or at the beginning of next year. Our message to the people in this room is to keep calm and carry on innovating with AWS."
AWS first revealed its intention to build a UK region last November, making it its third EU region after Dublin and Frankfurt.
However, it could now be more crucial than ever to have a UK-specific base, if the UK enacts legislation to leave the EU following the referendum result last month.
A study published by cybersecurity consultants CNS Group this week found that 92 per cent of UK IT decision makers want to store their data inside the UK, with a quarter of them already doing so.
Meanwhile, the UK's minister for data protection has admitted the future of its data protection laws are uncertain following Brexit, with decisions as to whether the UK adopts forthcoming EU rules on data protection dependent on Brexit negotiations with the EU.
However, Amazon.com CTO Werner Vogels said on stage: "By the end of this year or early next year we will have launched a region in the UK. Worldwide capabilities are essential for many of our customers. Many younger business in the UK are not necessarily targeting the UK as their only market, they are targeting the world market."
Microsoft is also planning to build datacentres in the UK by the end of this year, initially hosting Azure and Office 365 services.
Analyst house 451 Research has warned UK hosting providers that they may lose enterprise customers to rival European firms in light of Brexit.
Stay up to date with the latest news and analysis from the world of cloud computing with our twice-weekly newsletter
Thank you for signing up to Cloud Pro. You will receive a verification email shortly.
There was a problem. Please refresh the page and try again.