AWS says tech legacy vendors 'don't care' about enterprise customers
Amazon pitches its cloud to enterprise users, saying it's suffered at hands of vendors too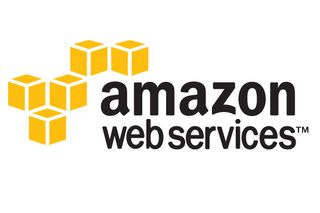 Amazon.com's CTO slated tech vendors last week as it pitched its cloud to enterprise customers "in transition phase" from old on-premise systems.
Siding Amazon Web Services (AWS) squarely with the customer, CTO Werner Vogels claimed Amazon has been the victim of big technology firms in the past.
"I hated it with a passion because I felt I was never in charge as a customer. It was always the vendor that was in charge," Vogels told delegates at London's AWS Summit.
"The only way to drive costs down was to make very long-period contracts with these guys and ultimately buy in more licenses than I ever needed. The one thing I have to do up front was write this massive big cheque to this big database company and the moment they had taken this cheque they would walk away. They didn't care anymore."
He claimed the cloud giant has hit its $10 billion annual run rate 10 years since launching, with 64 per cent year-on-year growth, by making appealing services that customers want to use.
"There never should be a contractual obligation for you to stay on AWS if you feel that we are not actually the best provider for you," Vogels said. "We need everyday to deliver the absolute best service, otherwise you can walk away."
In contrast, he accused legacy IT vendors of "extortionist techniques" to hit that revenue, saying: "They forced you to pay upfront even if you are not going to use [what you buy]."
Amazon went on to reference a stream of enterprise customers using its software, after UK MD, Gavin Jackson, recognised that many in the audience were not serious AWS users, but people interested in hearing more of what the company has to offer their businesses.
While AWS claims to have more than one million customers worldwide, and the largest number of start-ups (including behemoths like Spotify and Netflix) on its books, it wants more enterprise customers to start using its platform.
Vogels said: "Many of them are in transition phase, where they are building cloud centres of excellence, moving every project over to the cloud. Almost all media companies make use of cloud.
"Whether it's the Telegraph, whether it's the Guardian, whether it's News Corp, whether it's FT, all of them are making use of AWS one way or another because they all need to look for new ways to monetise the content they have and see AWS as the platform best in breed today for their customers in this new digital age."
AWS's B2B appeal faces competition from a range of other cloud providers, however, with Google Cloud Platform and Microsoft Azure its public cloud rivals.
Hybrid cloud, where enterprises can mix cloud services with on-premise systems, is an area with more players, including IBM Softlayer, VMware, Hewlett-Packard Enterprise, Rackspace, and EMC to name just some.
AWS has made moves to open up its offering to hybrid cloud users – introducing Snowball, a piece of hardware that can transfer data in and out of the cloud, for instance.
It also introduced hybrid and cross-cloud management for its EC2 cloud less than a fortnight ago, making its Run Command tool work for on-premise server workloads as well as for EC2 instances.
Jeff Barr, chief AWS evangelist, explained: "Many AWS customers also have some servers on-premises or on another cloud, and have been looking for a single, unified way to manage their hybrid environment at scale. In order to address this very common use case, we are now opening up Run Command to servers running outside of EC2."
Stay up to date with the latest news and analysis from the world of cloud computing with our twice-weekly newsletter
Thank you for signing up to Cloud Pro. You will receive a verification email shortly.
There was a problem. Please refresh the page and try again.