Swissport touches down on Desktop-as-a-service
Igel Technologies implements thin clients at baggage handling company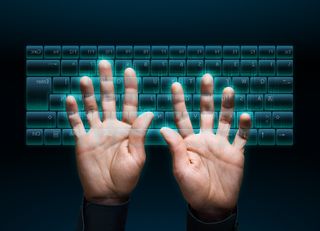 Swissport is rolling out desktop-as-a-service throughout its infrastructure in a bid to save money and speed up client infrastructure set-up.
Using thin clients with a virtualised desktop, the baggage handling firm is looking to reduce operating costs for each workstation to less than £10 a month. Within Europe, the company currently operates around 1,500 thin clients at various sites, including Heathrow, Manchester and Gatwick airports. Just one person, using half of their work time, remotely manages the Igel workstations.
Swissport has been centralising, virtualising and outsourcing its IT in Europe with the help of Citrix software since 2003. As part of its outsourcing program, Swissport now has fully managed desktop with Igel thin clients as efficient end user devices. Using this IT infrastructure, Igel said Swissport was able to set up a completely new loading station with 300 employees in just three weeks.
So far, Swissport has rolled out thin clients at half of its 3,000 workstations. Depending on the scenario, the company uses different thin client models with different operating systems in order to achieve the greatest possible savings. It cited an example at Munich Airport where the firm used the screen-integrated all-in-one Igel UD9 LX thin client in order to allocate passenger buses and other resources using only a 3G connection and an integrated web browser.
Using Citrix XenApp and Cortado ThinPrint software, Swissport is able to operate up to 100 thin clients and administer them via a VPN tunnel using a 10 Mbps wireless connection rather than the expensive airport Lan.
Swissport also uses the Igel Universal Desktop Converter 2 (UDC2) thin client software in order to convert existing airport PCs into remote-administrable software thin clients. This, it said. saved the logistics costs and customs charges associated with hardware replacement while reducing support time.
According to Swissport chief information officer Philipp Schlatter, the fact that all the IT work per 100 end devices – including installation, support and training – can be carried out by just one full-time employee is largely due to using Igel's thin clients. He said that as far as monthly operating costs are concerned, IGEL thin clients are already more than £30 cheaper than a managed PC. In the long term, the intention is to reduce the costs for the end devices to less than £10 per month.
"When it comes to achieving a particularly flexible, efficient and reliable IT infrastructure, we always try to avoid problems rather than solving them with a disproportionate use of resources," said Schlatter. He added that the virtual desktops running on thin clients helped in achieving that goal.
Stay up to date with the latest news and analysis from the world of cloud computing with our twice-weekly newsletter
Rene Millman is a freelance writer and broadcaster who covers cybersecurity, AI, IoT, and the cloud. He also works as a contributing analyst at GigaOm and has previously worked as an analyst for Gartner covering the infrastructure market. He has made numerous television appearances to give his views and expertise on technology trends and companies that affect and shape our lives. You can follow Rene Millman on Twitter.
Thank you for signing up to Cloud Pro. You will receive a verification email shortly.
There was a problem. Please refresh the page and try again.