TalkTalk moves to Salesforce
The ISP's business division migrates from NetSuite to Salesforce.com's Sales Cloud.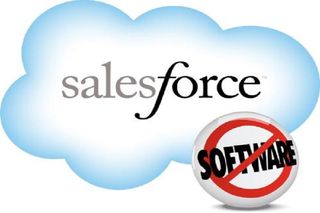 TalkTalk Business has replaced its NetSuite customer relations software with Salesforce's version.
The communications services provider, formerly known as Opal, has taken on Salesforce.com's Software as a Service (SaaS) Sales Cloud to deliver sales opportunities and manage its 180,000 business and public sector customers, along with its 350 wholesale partners across the UK.
The company had been using customer relationship management software (CRM) from rival provider NetSuite since 2006 – when it was a subsidiary of the Carphone Warehouse and before it split from the mobile retailer in 2010.
"As part of a strategic systems review, we took the decision to uncouple our support ticketing process from our existing CRM and take advantage of an existing application already in use by other parts of the TalkTalk Group," Marcus Baxendell, TalkTalk Business head of sales operations, told Cloud Pro.
"This allowed us to move our sales management requirements onto a new 'green-field' platform to provide greater flexibility and less dependency upon our central IS teams."
He said when the division's existing CRM provider's annual contract was due to expire, the company took the opportunity to choose an application that could be deployed quickly and effectively with minimum development and customer impact.
One of the main requirements of the new application was the ability to easily configure the new system and implement simple changes – such as a new sales process – without needing to submit an IT helpdesk request.
Baxendell added: "While core development will still be undertaken through our central IS teams in line with our strategic roadmap, the flexibility of the system has given us the ability to undertake the majority of changes through the configuration layer without bespoke development."
"As a result, we have been able to focus our CRM development resource onto our core system applications to add greater value and enhance the service our customers receive. This allows us to configure the system quickly and effectively to meet specific business requirements."
He also said TalkTalk Business now has a single view on customer interactions and are able to ensure the right person speaks to an existing customer, or prospective customer, first time.
"We have seen an increase in our sales productivity and ongoing feedback from our customers that our on boarding process provides a positive customer experience," he added.
"The resource required to support the system has been considerably reduced, while the functionality has been enhanced, and the opportunities to optimise our sales processes moving forward are greater."
Mobility is also an important enabling function of the new SaaS. Using Sales Cloud, staff can follow and respond to a situation with access to all the relevant information, whether it's through a desktop, iPad, iPhone or Blackberry smartphone.
TalkTalk Business is now exploring the second phase of its implementation, which is anticipated to further enhance sales staff productivity by integrating Sales Cloud with its computer telephony.
Stay up to date with the latest news and analysis from the world of cloud computing with our twice-weekly newsletter
Thank you for signing up to Cloud Pro. You will receive a verification email shortly.
There was a problem. Please refresh the page and try again.