BowieNet proves David Bowie was at the cutting edge of the internet
Late musician was also the first artist to release an online-only song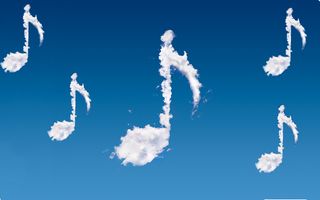 News that musician David Bowie has died today at the age of 69 has shocked fans worldwide.
Beside his pioneering acts in music and fashion, Bowie also predicted the social networking era long before Facebook when he set up his own internet service provider (ISP) in the late 1990s.
BowieNet was an ambitious experiment launched in September 1998, with the help of pioneering developers Robert Goodale and Ron Roy.
Initially available in North America and later around the world, it gave subscribers access to the early worldwide web, but it also provided them with a collection of tools that were effectively a template of the social networking services we use today.
Every subscriber to the BowieNet ISP received 5 MB of web space, and encouraged to generate their own webpages – much like users did with the former Yahoo network, Geocities.
Back in 1998, any musician that had a website was considered really tech-savvy. Bowie's site, and the services offered with it for subscribers, was ahead of its time in technology and ideas.
It included social and multimedia features for its users, starting with access to music services like Rolling Stone Network, which livestreamed concerts, and Music Boulevard, which was one of the first businesses to offer paid-for music downloads.
There were also message boards, and a chat forum where the Starman himself participated in live web chats. It even used early web plug-ins such as Flash and RealAudio to provide animated graphics and downloadable music clips.
Another feature offered within the monthly fee subscription was the option to get an email address ending '@davidbowie.com'.
With all this activity, new subscribers to the ISP were told they would need a recommended 28k modem – though 56k was preferred – in order to enjoy the full BowieNet experience.
Together, the customisation, communication, and multimedia features of BowieNet provided the basics that later social networks such as Friendster, Bebo and Myspace, also offered.
BowieNet contained a huge archive of Bowie interviews, photography and videos, in addition to a career timeline, newsfeed and an early weblog before "blogging" became commonplace.
At the time, Bowie said he had created the service as a way of engaging with fans, predating tools like Twitter that thousands of musicians and artists use to engage with their fans every day. Connecting with his fans in this way was yet another example of Bowie's many pioneering achievements outside of music.
Bowie was also the first major artist to distribute a new song, 'Telling Lies', as an online-only release, doing so in 1996. He also evangelised its revolutionary uses to other artists and the music industry.
The original davidbowie.com was shut down in 2006, though this was not common knowledge until 2012, according to a post on the official David Bowie Facebook page.
But the musician's use of web technology continued. In 2013, a video for the single 'Where Are They Now' was posted on Bowie's website, signalling the return of Bowie with his first album in 10 years.
Bowie's 25th album, Blackstar, released just last week, was also accompanied by a music video.
Stay up to date with the latest news and analysis from the world of cloud computing with our twice-weekly newsletter
Thank you for signing up to Cloud Pro. You will receive a verification email shortly.
There was a problem. Please refresh the page and try again.