NetSuite upgrades its SuiteSuccess business management system
UK organisations can now benefit from the four new features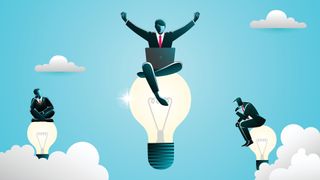 Oracle-owned NetSuite has announced the general availability of four new features for its cloud-based SuiteSuccess business management solutions.
First launched in 2017, SuiteSuccess is designed to help financial and wholesale distributors share best practices, insight, and deployment guidance across specific verticals.
The four enhancements, announced ahead of the NetSuite Now On Air virtual event, include the addition of SuiteAnalytics Workbooks to its financial and accounting best practices solution Financial First and a Manufacturing Mobile feature for Manufacturing Standard.
SuiteAnalytics Workbooks aims to help businesses improve their operations using data insights, while Manufacturing Mobile enables manufacturers to remotely manage shop floor tasks.
NetSuite also announced that it now offers one Learning Cloud Support (LCS) pass with each SuiteSuccess edition bought by new as well as renewing customers. Moreover, all SuiteSuccess vertical editions will now include the new 2020 product features as well as adjustments to industry best practices, which were based on user and field experience.
All four are now available to customers.
Commenting on the enhancements, SuiteSuccess EMEA lead Richard Cutler said: "We've all had to manage a lot of change this year and that makes it more important than ever for us to share the wisdom we have gained from helping over 22,000+ customers take advantage of the cloud".
UK companies using SuiteSuccess include wealth management and insurance broker SPF Private Clients (SPF), specialist food supplier Unisnacks, and commission-free investing app Freetrade Limited.
When asked about its strategies for the UK market, NetSuite EMEA VP Nicky Tozer told Cloud Pro that it "remains critical to NetSuite's success both in EMEA and globally".
"NetSuite has helped many UK businesses grow, adapt to change, and build for the future," she said.
Tozer described SuiteSuccess as "a great example" which saw the solutions provider develop "best-practice functionality for UK businesses across industries, from wholesale distribution and manufacturing to services and software".
"We're continually investing in our platform and partner ecosystem to bring the benefits of cloud ERP to UK organisations looking to improve operations and increase efficiencies," she added.
Stay up to date with the latest news and analysis from the world of cloud computing with our twice-weekly newsletter
Thank you for signing up to Cloud Pro. You will receive a verification email shortly.
There was a problem. Please refresh the page and try again.