Microsoft baits Azure hook with free cloud kits for IT pros
Redmond offers free Azure credits to tempt IT managers onto cloud platform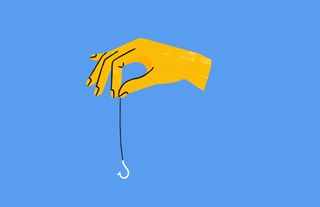 (Image credit: Google)
Microsoft is trying to tempt more people onto its cloud ecosystem by offering starter kits stuffed with free trials, subscriptions and certifications to IT professionals.
The Microsoft IT Pro Cloud Essentials package is a free annual subscription, which includes extended trials of both Enterprise Mobility Suite and Office 365, as well as a three-month free cloud training programme through one of ten Pluralsight courses.
Free vouchers for certification exams are on offer too, but be warned - there's a limited supply, and they're offered only on a 'first come, first served' basis.
If you sign up before 30 September, Microsoft will also give you $100 of free Azure credits, which IT managers can use to take cloud systems like backup and disaster recovery for a spin, and discounted fees on an Azure subscription.
In addition, it offers free priority support and a guaranteed 24-hour response in its TechNet forums, and a free phone support call for either Azure or on-premise systems.
Microsoft is offering a separate service for those IT professionals wanting to push their career in a more cloud-centric direction. The Microsoft IT Pro Career Center gives career guidance, learning curriculums for cloud subjects, and insights on how best to explore the cloud industry.
"There is a significant opportunity for IT professionals to adopt the cloud," said Mike Neil, corporate VP for cloud and enterprise. "IDC believes that while IT employment worldwide will grow about 4% every year from 2015 to 2020, cloud-related positions will grow at more than three times that rate. By 2020, more than 1 in 3 IT positions will be cloud related.
"To capture this opportunity, IT professionals need to rapidly familiarize themselves with cloud technologies, and evolve their skills. Microsoft is listening to the needs of IT professionals and today is addressing the most common questions we hear: 'How do I to get started with cloud?' and 'How can I advance my career using cloud?'"
Stay up to date with the latest news and analysis from the world of cloud computing with our twice-weekly newsletter
Adam Shepherd has been a technology journalist since 2015, covering everything from cloud storage and security, to smartphones and servers. Over the course of his career, he's seen the spread of 5G, the growing ubiquity of wireless devices, and the start of the connected revolution. He's also been to more trade shows and technology conferences than he cares to count.
As reviews and community editor, he's responsible for leading IT Pro's wide-ranging product coverage, and is an avid follower of the latest hardware innovations. He's never happier than when tinkering with complex network configurations, or exploring a new Linux distro.
In addition to managing the IT Pro Panel and working with the community of IT leaders that make it up, he co-hosts the IT Pro Podcast, where you can hear him ranting about his love of strange gadgets, his disdain for Windows Mobile, and everything in between.
You can find Adam tweeting about enterprise technology (or more often bad jokes) @AdamShepherUK, or you can email him at adam.shepherd@futurenet.com.
Thank you for signing up to Cloud Pro. You will receive a verification email shortly.
There was a problem. Please refresh the page and try again.