We've come a long way but where does cloud go next?
Cloud computing has come a long way in the past few years but there's some way to go before it becomes all-pervasive.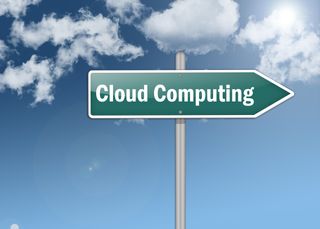 Cloud computing has come a long way in the last few years and the 'consumerisation of IT' is perhaps the most ubiquitous impact of cloud. We are transforming to a world where IT is the fabric of how business and people interact.
New generations will assume IT works for their benefit – simply, flexibly, intelligently, anytime and anywhere. This brings with it a whole new stream of challenges to the IT management equation. For example, we now must embed mobile as a norm and harness what that means for business to enterprise and business to consumer interactions. Social networks are not just about individuals. Social business is redefining how we relate to customers, other businesses or intelligent assets.
This is happening at a speed that was undreamed of a few years ago: that is, before the agility that cloud offers surfaced in our business architectures. Users are consuming and creating their own functionality, requiring significantly more elasticity and driving acceleration in the iteration of solutions far beyond traditional demand cycles. Due also to the ratcheting-up of market and competitive pressures it is clear that the next generation of cloud-enabled systems must deliver dramatically better efficiency and dramatically better agility.
The current pervasiveness and depth of the cloud growth cycle seems near explosive in nature. We've experienced a speed of change not for the fainthearted.
The unprepared and undisciplined have been caught out. Occasionally, the calls from the Lorelei have distracted the sensible leaders trying to keep the good ship IT steady, leading them to abandon sensible IT practices and governance such as ITIL. Exciting IT doesn't need to be seat of the pants. The counter is that today many organisations are required to spend too much time, money and effort 'keeping the lights on' which hampers them from putting optimal effort into moving both old and new business forward apace.
Overall, the world's computing model has no choice but to become much smarter, for example building-in intelligence and sensing and more dynamic in anticipating needs and being far more engaging and transparent to the consumer.
I believe that cloud must be at the heart of how computing is managed. This individualisation bizarrely pulls the inherent benefits of cloud or cloud-like approaches that derive from better standardisation, automation and virtualisation underpin the ability to achieve step-changes in efficiency and agility.
To enable this, systems must be intelligent. Analytics must be woven into infrastructure such that not only are events sensed as they occur, but systems are smart enough to anticipate what needs to be done to optimise performance and avoid risks. Expertise must also be integrated, not just a corporation's own expertise, but the broader base of expertise and best practices that exists outside. And finally, data must be managed. Data in motion, data at rest, structured data, unstructured data.
We are on the road to a new era of didactic learning systems – which incorporate these factors - deep analytical systems that will evolve into machines that learn and ultimately will be more cognitive than programmable in nature. Exciting times!
Stay up to date with the latest news and analysis from the world of cloud computing with our twice-weekly newsletter
Doug Clark is the cloud leader for IBM UK and Ireland. He is part of a global team in IBM shaping and implementing the IBM Cloud Strategy. He leads a specialist team of business development, solution and technical architects that link across IBM's extensive lines of business to support the ambitions of our customers.
Prior to IBM, Doug had 17 years international experience in various blue chip corporations across CPG and healthcare, holding director level roles in sales, distribution and process improvement. Doug has an MBA and a degree in Biochemistry.
Thank you for signing up to Cloud Pro. You will receive a verification email shortly.
There was a problem. Please refresh the page and try again.