UK Cloud Awards Q&A: T-Systems' Mark Turner
T-Systems' IT delivery VP on the benefits of cloud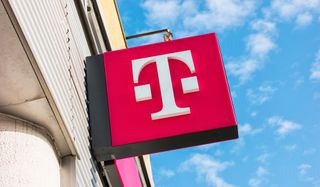 (Image credit: Shutterstock)
What does cloud mean to you and what benefits do you think it brings to businesses?
I'm often joking that cloud is a bit "cloudy" to people, and like many modern IT evolutionary concepts (digitisation being my current favourite one), it's a bit nebulous - there are many different views and definitions and almost religious arguments as to what is right and what is not. For Businesses I think the key cloud concepts that bring benefits are the commoditisation and abstraction of infrastructure - enabling businesses in the 21st century to utilise IT services at low cost, on an agile commercial and technical basis, and to take advantage of the best service available for the job.
There is a clear financial benefit to the approach of "Old", with costs becoming variable OPEX commitments rather than long term investment cycles, asset ownership and management and internal service provision. Furthermore, in terms of Cloud Services vs. Old School outsourcing, it is a revolution in terms of agility to choose and move providers and the ability to multi-source rather than single source to a monolithic single provider. Long gone are the five to ten-year contracts with fixed revenues and high termination fees - cloud should negate all of this, if done properly.
Do you think the UK cloud industry has an advantage over other geographies?
With all the political changes in the world at the moment, the UK has some distinct advantages and some challenges. With data residency and privacy becoming increasingly more important and concerns with laws such as the EU's GDPR looming, the UK provides a strong geography with good regulations and support for such obligations, whilst also being very dynamic and continuing to push the frontier of what can be done on cloud. The willingness of UK businesses to move and drive change has always been a strength, and the openness to taking services externally and focus on core, drives cloud in the UK onwards daily. You can see from the investment from all large hyperscale providers in the UK data centre space, that the belief in what can be done in the UK is shared.
What else do you think needs to be done to champion innovation in the UK cloud industry?
The government has made significant commitments in recent years to cloud adoption in the public sector, and that is truly important for the future. True hybrid utilisation of the cloud needs the industry to demonstrably and continually prove technology can solve the security and privacy of data concerns so that public, private, legacy and multi-cloud services can truly become standard in the UK public sector including all the benefits that the services will bring to the taxpayer, and the growth and continued innovation that will drive the cloud industry itself.
Please can you provide a bit more detail for those not familiar with your company?
T-Systems is part of the Deutsche Telekom family, and provides B2B IT services. We were an early leader in what we now call cloud, launching our Dynamic Infrastructure for SAP services in 2004. This enabled businesses who used SAP as their core ERP application, to move away from monolithic 'big iron' in-house solutions, to horizontally scalable solutions based on Linux in the cloud. We are a specialist in private cloud services for large enterprises, and a global leader in SAP on the cloud, hosting the largest SAP environments in the world on our global cloud platform for some of the biggest companies. We also provide IaaS and PaaS services to support our customers, and in 2016 we launched our own open stack-based public cloud service, built to focus on security and data privacy concerns and enable our customers to start taking the benefit of self-provisioning IaaS and PaaS services comparable to providers such as AWS.
What key trends/challenges are you seeing with your customers around cloud?
Cloud will in my opinion to continue to grow and become the key technology that drives forward other more recent innovations, such as big data, IoT and the general ambition for "digitisation". As cloud enables customers to utilise multiple different services and providers to create their hybrid "best in class" IT solutions, the industry comes together and recognises innovation, discusses and rewards success. Pushing forward with innovation will be the key to making the UK a world leader in cloud services.
The challenges we primarily see at T-Systems, given our focus, is helping customers move such critical enterprise applications onto the cloud for the first time. SAP is usually so integrated into business operations, often driving the backbone of Finance, HR, Operations, Logistics and Factories in case of manufacturing. Planning a move and understanding things such how a business case might work, how to compare a capital investment internal plan against an outsourcer plan or against a dynamically priced cloud plan, can all be daunting. The practical transition of service from one to another is something we specialise in at T-Systems. So the technology piece is not the biggest challenge. It is more getting the business to understand the differences when buying a commodity cloud service - the benefits to taking a provider's standard rather than customising, and how to get the best of both operationally and financially out of a cloud service.
How is your company helping customers address these challenges?
We learned how to help customers understand what we offer to truly realise the value and benefits of cloud services and to be able to measure these. Cloud is extremely competitive against older models of IT service provisioning but it is also different. When working with enterprise CIOs, it becomes important to be able to communicate and explain that clearly. At the same time on a technical side, we are continually investing in our technology and skills, particularly in automation of our platform and migration approaches, and our people in dealing with large cloud migration programmes, so as to ensure that the customer's first move is successful and rewarding.
How do you think the cloud landscape has evolved in the past five years?
The belief and confidence in hyperscale public providers is the biggest shift in the last five years. Before that cloud was primarily a private virtualisation affair for businesses, with only smaller startups, niche technology firms, or specific technological solutions such as mobile apps really buying into pure public cloud. There's still some way to go before every piece of data in every business is seen as suited and capable to go into the public space, but I believe that it will come. Already, we see large global enterprises willing to put core business data out on the Public Cloud. That in itself is driving truly hybrid multi-cloud approaches to enterprise IT because then a customer can put what they want, where they want it and still have an integrated service for their business taking full advantage of the potential on cost and agility that hyperscale providers bring.
What do you think has driven this shift?
The pure agility of adoption public cloud, the time to deploy, time to market, time to change, time to move is too attractive for any IT company to ignore. In classic IT, an upgrade or move of a significant enterprise application could be years. The adoption of virtualisation and early private cloud solutions changed it to months and then weeks as maturity comes. Public Cloud turns that into days or minutes. These are significant benefits for businesses that cannot be ignored and, combined with strong financial arguments if the right model is chosen, are driving all the attention to public cloud services.
What other trends and patterns do you see around cloud computing and related technologies?
The domination of IaaS seems relentless, and right now unassailable. However, I believe that we will shift back to PaaS and SaaS solutions in the next five years as enterprises start to push back against the complexity of managing the platform upwards in a variety of cloud environments and all the differences that it entails. Not enough truly compelling options around PaaS or SaaS are in place for the enterprises, but as more and more become common I believe we will see a turnaround in the ratios of IaaS vs the rest.
What role do you see cloud playing in business life a year or five years from now?
It will become all pervasive. Everything will be on the cloud. The reason for it not to be diminishes every day. The cloud will be seen as the secure way, whereas data centre and asset might be seen as less reliable.
How can we prepare for such change?
We need to continue developing and evolving the cloud technology to assure customers that business data is secure and can be proven to be secure. This will drive the adoption to higher and higher levels. We need to continue to improve as an industry and to make the benefit realisation case clear and easy understandable CIOs.
Looking further along the line, how do you see cloud shaping the way we live and work in the future?
I guess it will become utterly invisible to us. Perhaps even disappear from daily conversation and just become a 'taken for granted' thing that exists and is used for everything. It will enable great things in terms of volume and speed of data processing and storage as the next big things in IoT take shape and truly revolutionise our world. However underneath the cloud will provide he backbone that makes it all happen.
Stay up to date with the latest news and analysis from the world of cloud computing with our twice-weekly newsletter
ITPro is a global business technology website providing the latest news, analysis, and business insight for IT decision-makers. Whether it's cyber security, cloud computing, IT infrastructure, or business strategy, we aim to equip leaders with the data they need to make informed IT investments.
For regular updates delivered to your inbox and social feeds, be sure to sign up to our daily newsletter and follow on us LinkedIn and Twitter.
Thank you for signing up to Cloud Pro. You will receive a verification email shortly.
There was a problem. Please refresh the page and try again.