How to keep cloud costs under control
The sky's the limit for businesses in the cloud, but only if costs and usage are managed with care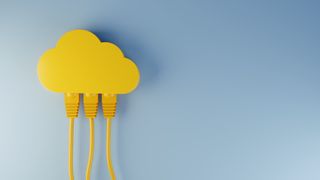 (Image credit: Getty Images)
Despite the seemingly ubiquitous nature of cloud computing, hair-rising bills for bandwidth and storage hardly live up to its initial promise of big savings against legacy IT infrastructure. Indeed, shock costs may be leaving businesses wondering whether it was wise to join the stampede to the cloud in the first place.
Among those hit has been cyber security expert and HaveIBeenPwned.com founder Troy Hunt. "Over and above normal usage for that period, it cost me over AU$11K (£6K)," Hunt wrote in his blog in January. "Ouch! It really hurt, and it shouldn't have happened." Months earlier, he'd been raving about his company's shift to the cloud, hailing its ability to let him "do big things for small dollars".
Cloud adoption went into overdrive in 2020, assisted by COVID-19, with cloud expenditure far outstripping spending on on-site IT, according to Synergy. Unexpected costs have soured the picture, though. Globally, spending is as big a worry as security and data integration, according to the 2022 Enterprise Cloud Index commissioned by cloud management firm Nutanix. UK respondents were even more concerned about costs than security or integration.
The danger of this cloud cost panic is that businesses will dramatically cut cloud spending, thereby squeezing innovation and growth. "Companies may have what we term 'cloud shock'," George McKenna, head of cloud sales at IT automation provider Ultima, tells IT Pro. "They lose confidence and cut costs right back, rather than waiting to see benefits." You don't have to be a cloud vendor to know the benefits, but to realise them, businesses need to step up their cloud management efforts.
Clouded judgement
Although three-quarters of IT leaders say they're skilled at understanding cloud costs and usage, according to research by cloud optimisation firm Virtana, this isn't borne out by the evidence.
"IT teams aren't typically experts in the cloud platform they're moving to," says Scott Riley, founder of IT consultancy Cloud Nexus. "Estimating what your on-premises servers will cost on the cloud can be a nightmare. Tools to help are often expensive, and the IT team can't justify their cost. When trying to price it out, therefore, they miss out key factors like bandwidth, backup and data transactions."
Accurate planning is especially difficult when siloed departments go rogue with their cloud usage. This is common among large organisations, Freeform Dynamics analyst Tony Lock tells IT Pro. "Do you know which services are being used? Particularly if you're a company with different locations," he explains. "Someone in location A is buying a service from a vendor, someone in location B is buying the same service from the same vendor, but they're both paying as if they're individuals."
It's vital to assess need before signing or renewing a cloud contract too. Calculate storage, virtual machines (VMs), customer relationship management (CRM) systems and other requirements, and only pay for what's needed, Lock adds. He also advises checking for pointless upgrades. "Are you paying for really fast solid state-based storage, when you only need cheaper disk-based or even archive storage?"
Tightening up spending privileges, too, has security benefits as well as cost benefits, says Peter Draper, EMEA director at security analytics firm Gurucul. "Cost management and security overlap in many places. We advise organisations to deploy a 'least privilege' strategy. If people don't need access to cost-inducing resources, then that access should not be granted."
Choose your cloud
The cloud represents value for money, but only if you get the right fit for your business. Many small businesses and startups opt for big-name public cloud providers such as Amazon Web Services (AWS), Google Cloud and Microsoft Azure, where IT infrastructure is maintained by the vendor. These services typically charge by usage or per-user, plus an inexpensive subscription; they're cheap to begin with, but potentially eye-watering when you exceed your basic usage.
"What people don't realise is when they pay for cheap storage, it's fine as long as you're not using it," says Tony Lock. "Then, however, you're charged huge retrieval costs to actually access your stuff. It's the same with bandwidth. If your website's suddenly getting popular, you might start paying network access charges too. There can be a lot of detail hidden in the small print."
RELATED RESOURCE
The care and feeding of cloud
How to support cloud infrastructure post-migration
A more cost-effective model for large and growing organisations is the multi-cloud model, which combines multiple public or private clouds, sometimes in a hybrid with on-site IT for certain resources. Hosted software as a service (SaaS) products can be part of a multi-cloud model, too. According to the Nutanix study, multi-cloud is now the most commonly deployed IT environment, with adoption expected to jump from 36% to 64% in the next one to three years.
A hybrid multi-cloud approach can offer optimal visibility, flexibility and customer service, as well as financial efficiency. It may involve consolidating systems and migrating data, but this needn't be difficult, depending on the provider. Many small cloud and SaaS providers are cottoning on to the huge sales potential of easy migration, says Lock. "Some smaller providers realise that being open is actually a really good sales tool. It makes people less afraid of putting data in there, because they know they can move it or get it back easily, so they tend to buy more quickly."
Optimise costs with everyday tweaks
The cloud revolution has triggered a surge of cloud cost optimisation tools, chiefly usage monitors that help organisations track what they're using and paying for. These tools are expensive, which may be why they're used by only around half (53%) of IT leaders, Virtana research shows. Other tools, for assessing bills, implementing automation policies and triggering budget alerts, boast even lower adoption. They may be a wise long-term investment, but cash-strapped IT firms seem unwilling to fork out for them just yet.
There are plenty of simple steps a business can take without additional spend, however. For example, businesses can turn things off when they're not needed – not just apps and services, but entire servers. The old on-site days of leaving servers on 24/7 is a costly habit in a cloud environment because you're paying for every minute a server is running. You could also schedule certain servers to power down out of core business hours, as well as set up scalable sets of servers whose activity changes in response to load.
The shift to the cloud holds huge potential for innovation, collaboration and efficiency, and, yes, it can save businesses money. These visions can only be realised, however, with careful management, and a clear eye on who's using the services you'd rather not pay through the nose for.
Stay up to date with the latest news and analysis from the world of cloud computing with our twice-weekly newsletter
Jane Hoskyn has been a journalist for over 25 years, with bylines in Men's Health, the Mail on Sunday, BBC Radio and more. In between freelancing, her roles have included features editor for Computeractive and technology editor for Broadcast, and she was named IPC Media Commissioning Editor of the Year for her work at Web User. Today, she specialises in writing features about user experience (UX), security and accessibility in B2B and consumer tech. You can follow Jane's personal Twitter account at @janeskyn.
Thank you for signing up to Cloud Pro. You will receive a verification email shortly.
There was a problem. Please refresh the page and try again.