Microsoft to drop ID requirement in Office 365 email encryption
Cloud service no longer requires recipients to have Microsoft account to read messages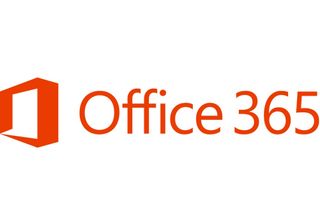 Recipients of encrypted emails sent using Microsoft's Office 365 Message Encryption service no longer need to have a Microsoft account to view them.
The cloud-based service has dropped the requirement and will now let recipients who don't have a Microsoft account read messages by using a one-time passcode that the software giant will send to them via email.
Previously, both sender and recipient had to have Microsoft accounts in order to decrypt the sent message. The service was launched back in November last year as Exchange Hosted Encryption. The service was later renamed Office 365 Message Encryption in February. So far one million encrypted messages have been sent over the cloud service.
Shobhit Sahay, an Office 365 technical product manager, said in a blog post that, with the addition of the One-Time Passcode capability, users could view an encrypted message they receive without having to sign in with a Microsoft account.
"If you have a Microsoft account, you now have the option to view an encrypted message by selecting [a] one-time passcode instead of signing in with your account," said Sahay. "If you do not have a Microsoft account, you have the option to access the encrypted message using a one-time passcode in addition to the option of creating a Microsoft account."
The passcode will expire after 15 minutes. As soon as users select the option to use a one-time passcode, Microsoft sends one out in an email message to the recipient's inbox.
Once the selection has been made, users are notified and - once received - the passcode can be entered on the Office 365 Message Encryption Portal page.
"When the passcode is entered correctly, you can see the encrypted email in plain text in the familiar Outlook Web App user interface. You can then choose to reply to the message or forward it. All responses you make will be encrypted," said Sahay.
This capability is now available to all customers with Office 365 Message Encryption. Office 365 E3 subscriptions include Office 365 Message Encryption, and it can also be purchased standalone as part of Microsoft Azure Rights Management.
Stay up to date with the latest news and analysis from the world of cloud computing with our twice-weekly newsletter
Rene Millman is a freelance writer and broadcaster who covers cybersecurity, AI, IoT, and the cloud. He also works as a contributing analyst at GigaOm and has previously worked as an analyst for Gartner covering the infrastructure market. He has made numerous television appearances to give his views and expertise on technology trends and companies that affect and shape our lives. You can follow Rene Millman on Twitter.
Thank you for signing up to Cloud Pro. You will receive a verification email shortly.
There was a problem. Please refresh the page and try again.