OneDrive adds new folder sharing and co-authoring features
Microsoft's cloud storage platform now supports syncing across all shared folders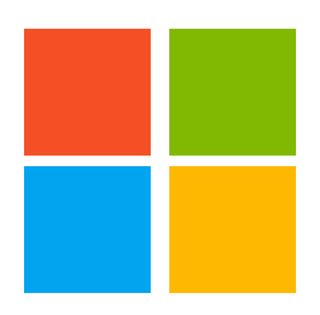 Microsoft's OneDrive has beefed up its document and folder sharing functionality.
The cloud storage platform has implemented new features for easy co-authoring and folder syncing, including an 'Add to my OneDrive' button.
Microsoft's program group manager Jason Moore announced the additions last week on a User Voice page, where OneDrive fans can suggest changes and updates to the service.
"Whenever you are using OneDrive on the web, or through the mobile app, you'll see this when you are browsing content that others have shared with you", Moore said.
"Clicking 'Add to my OneDrive' will add that folder to your OneDrive. From then on, whenever you browse your OneDrive, you'll be able to see any of the shared folders you've added."
Another new feature is real-time alerts for multi-user editing. Whenever a user starts editing a shared document, other co-authors will receive a notification through the OneDrive mobile app.
A daily email summary of all changes made to users' shared files will also be sent out by Microsoft, allowing users to keep track of edits, and revert back to previous versions if need be.
One interesting aspect of the new sync features is that they're available on Windows Vista right through to Windows 10 – with the exception of Windows 8.1.
If you're running Microsoft's penultimate operating system, you'll have to upgrade to the latest version before you feel the benefits of the new features.
It's not entirely clear why this is; we'd suggest it's to encourage further adoption of Windows 10, but since far more people are running Windows 7 than Windows 8.1, it would seem more sensible to encourage updates among that segment.
Whatever the motive, it's one more reason to make the jump to Windows 10.
Stay up to date with the latest news and analysis from the world of cloud computing with our twice-weekly newsletter
Adam Shepherd has been a technology journalist since 2015, covering everything from cloud storage and security, to smartphones and servers. Over the course of his career, he's seen the spread of 5G, the growing ubiquity of wireless devices, and the start of the connected revolution. He's also been to more trade shows and technology conferences than he cares to count.
As reviews and community editor, he's responsible for leading IT Pro's wide-ranging product coverage, and is an avid follower of the latest hardware innovations. He's never happier than when tinkering with complex network configurations, or exploring a new Linux distro.
In addition to managing the IT Pro Panel and working with the community of IT leaders that make it up, he co-hosts the IT Pro Podcast, where you can hear him ranting about his love of strange gadgets, his disdain for Windows Mobile, and everything in between.
You can find Adam tweeting about enterprise technology (or more often bad jokes) @AdamShepherUK, or you can email him at adam.shepherd@futurenet.com.
Thank you for signing up to Cloud Pro. You will receive a verification email shortly.
There was a problem. Please refresh the page and try again.