Dropbox has undergone a lot of changes since its beginnings in 2007 as a consumer-friendly file storage system. It's now just as well known as a platform for enterprises to collaborate.
There are several packages available to businesses and consumers - three for each of these segments with different advantages and price points.
What are the different Dropbox versions?
Dropbox Basic is the free version of the platform and has the least number of features and the lowest storage capacity. If your needs are few, this can be a great option.
Dropbox Plus is the next tier up and comes with a much bigger storage capacity of 1TB in size for a small monthly subscription.
The third tier is Dropbox Professional. While this comes with the same amount of storage (1TB again), there is a slew of extra features. But, it is still focused on the individual, such as home workers or the self-employed.
Dropbox for Business also has three strands; standard, advanced and enterprise. These are priced on a per-user, per-month basis. The standard or advanced business services are offered for a minimum of three users.
The Enterprise version is a marked step up from the other two tiers and offers extras such as including 24/7 phone support, advanced training and Enterprise Mobility Management (EMM).
Dropbox personal tiers
Dropbox Basic
Price: Free
Storage: 6.25GB
Dropbox Basic is the entry-level version of the service that anyone can sign up to with nothing more than an email address.
As you're paying nothing for Dropbox Basic, it means you don't get an awful lot at all.
Just over 6GB (6.25GB) of storage will be fine for most people when backing up or sharing most kinds of files, but you're not going to be able to fit large numbers of photos or videos on there. Similarly, anyone hoping to use Dropbox Basic for a memory-hungry project, like creating a magazine, is going to be disappointed - especially if they want to store and share more than one edition at a time.
Overall, if you're just looking for a service where you can store a few Word files, maybe some spreadsheets and a couple of PDFs and share/collaborate on them with friends or colleagues, Dropbox Basic could be the right answer for you. If you want to do anything more elaborate than that, though, you're probably going to need to upgrade to one of the paid tiers.
Dropbox Plus
Price: from £6.58/month
Storage: 1TB
The first of the paid tiers, Dropbox Plus is available for the equivalent of £6.58 per month if you pay annually, or £7.99 per month if you choose to pay monthly.
For that, your available storage shoots up to 1TB, which is plenty for storing media files and other types of content that can take up significant memory.
While all tiers offer mobile support through a dedicated app, only the paid-for tiers (Dropbox Plus upwards) allow users to access files when they're offline on their smartphones and tablets.
Dropbox Plus also integrates with Office 365, including the ability to create new office files directly within Dropbox, as well as featuring the collaborative workspace known as Dropbox Paper.
In terms of security and data protection, Dropbox Plus offers 30-day file recovery and version history, remote device wiping and, as with all versions of Dropbox, the ability to enable two-factor authentication.
Dropbox Plus is therefore well suited to individuals who want to store a lot of media, freelancers or contractors who need to work collaboratively on projects, as well as small teams who don't need the full functionality of any of the Dropbox Business offerings.
Dropbox Professional
Price: From £16.58/month
Storage: 1TB
Although it's billed as an account for individuals, Dropbox Professional offers a lot more than what the average person would need. Indeed, as the name would suggest, this tier is aimed at professional users who happen to be individuals, rather than personal users as such.
Standout features include Showcase, which allows the user to share their work with customised branding, visual previews and captions, as well as allowing them to track who opens, downloads or comments on files, and Smart Sync, which allows desktop access files without taking up hard drive space. Both of these features are unique to Professional for now, although Smart Sync is in early access across the Standard and Advanced business tiers, as is Showcase on Advanced.
Other features Professional offers that neither Plus nor Basic do include full text search for all documents stored in Dropbox, viewer history, the ability to password protect files, as well as restrict downloads and set expiry dates for sharing links, and a 120-day file recovery and version history.
If you're a sole trader, particularly in the creative industries or media, Professional is probably the most suitable Dropbox tier for you.
When billed yearly, Dropbox professional costs the equivalent of £16.58 per month, or £19.99 per month if you opt for monthly billing.
Dropbox Business tiers
Dropbox's three business tiers, Standard, Advanced and Enterprise, all offer the same benefits as Dropbox Professional (with the exception of Showcase and Smart Sync), plus additional features as you go up the tiers.
Dropbox Business Standard
Price: From £10/user/month
Storage: 2TB
2TB of shared storage may not sound like much, but for most SMBs it will be enough to be getting on with for a while.
One of the primary things that the business tiers bring to Dropbox, starting with Standard, is admin controls. This includes an account transfer tool, centralised billing, company-managed groups, unlimited API access to Dropbox's security and productivity platform partners and 25,000 API calls per month for data transport partners.
There's also a team folder for collaboration, which is available across all the business tiers.
Billed annually, Standard costs £10 per user per month. If you opt for monthly billing, that price increases to £12 per user per month.
Dropbox Business Advanced
Price: From £15/user/month
Storage: unlimited
Advanced is a small step up from Standard, with the standout difference being unlimited storage. This makes it more suitable for medium or large businesses, or small businesses that need to store and share a lot of memory-hungry files, such as videos or creative assets.
There are also more administrative tools than with Standard, including tiered admin roles which means a team can have multiple administrators without having to give them all the same permissions, the ability to sign in as a user, single sign-on (SSO) integration and invite enforcement, which automatically makes users with a Dropbox account on your domain to join the team account.
It also has an added level of security, device approvals, which allows admins to control the number of devices connected to the service and choose what happens to disconnected devices.
Advanced costs £15 per user per month when billed annually, or £18 per user per month when billed monthly.
Dropbox Business Enterprise
Price: POE
Storage: unlimited
Dropbox Business Enterprise is the top-tier offering from Dropbox and so, as you would expect, includes all the features of Basic, Plus, Professional, Standard and Advanced - including Showcase and Smart Sync.
In addition to this, it also adds various enterprise-grade management and admin features, such as account capture, network control, support for enterprise mobility management and advanced training for both end users and admins. Dropbox has even thrown in domain insights and round-the-clock phone support to boot.
What will such a bountiful package cost you? Well, unfortunately, we can't tell you as it's a "price on enquiry/application" situation.
If you're looking for something truly scalable and capable of supporting an entire large business, though, it might be worth picking up the phone to find out.
Verdict
Dropbox can't be beaten for ease-of-use or ease-of-sharing, though it's struggling to compete on price.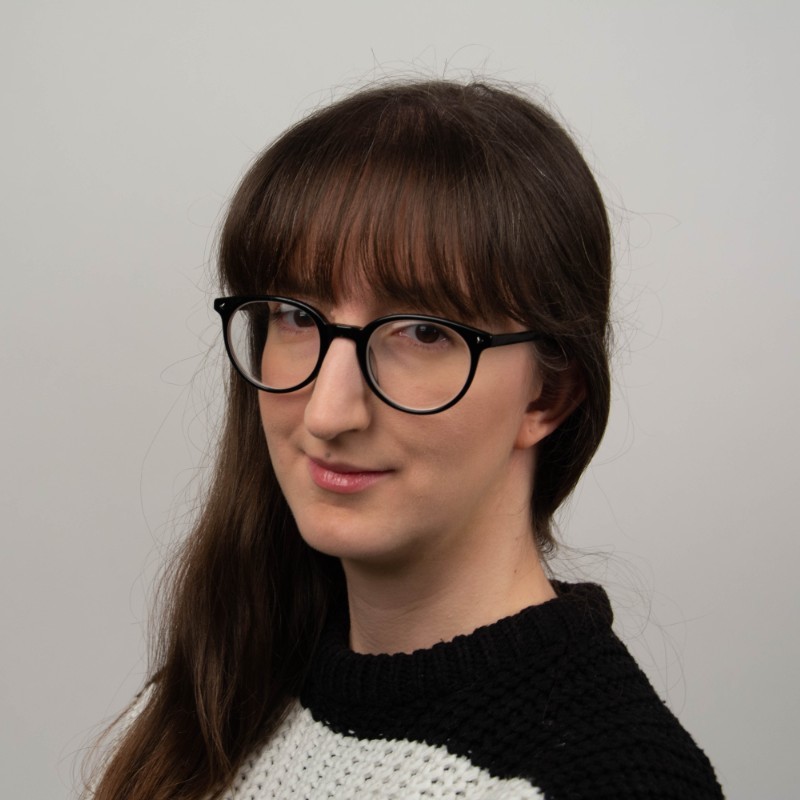 Jane McCallion is ITPro's deputy editor, specializing in cloud computing, cyber security, data centers and enterprise IT infrastructure. Before becoming Deputy Editor, she held the role of Features Editor, managing a pool of freelance and internal writers, while continuing to specialise in enterprise IT infrastructure, and business strategy.
Jane holds an MA in journalism from Goldsmiths, University of London, and a BA in Applied Languages from the University of Portsmouth. She is fluent in French and Spanish, and has written features in both languages.
Prior to joining ITPro, Jane was a freelance business journalist writing as both Jane McCallion and Jane Bordenave for titles such as European CEO, World Finance, and Business Excellence Magazine.