Giant Eagle chooses IBM Cloud to power infrastructure
The multi-format food, fuel and pharmacy retailer chose to take a hybrid approach for digital transformation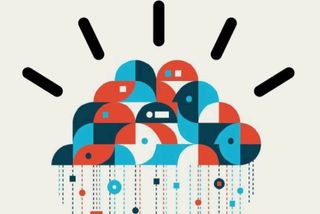 Giant Eagle has chosen IBM Cloud's SoftLayer Infrastructure-as-a-Service (IaaS) offering to help it launch into the 21st century via a hybrid cloud environment.
The company, one of the US's largest privately held multi-format food, fuel and pharmacy retailers, said it required scalability, security, reliability, resiliency and efficiency to help transform its business without making significant capital investments. The aim of its transformation, Giant Eagle said, is to improve the shopping experience and overall value for its customers.
IBM took on the challenge and came up with a plan to roll out a consumption-based model that will allow for faster procurement and provisioning of applications, with integrated system management to make it easier for Giant Eagle's teams to see what is going on across the entire organisation, from supply chain right through to the check-out line.
Jeremy Gill, senior director of technology infrastructure at Giant Eagle said IBM was a natural choice to realise these goals. "IBM's full range of offerings from public cloud, private cloud and bare metal and robust security capabilities were their competitive differentiators," he explained.
The roll out of SoftLayer will take place in a number of stages, with the company currently completing stage one, which includes the deployment of development/test and disaster recovery environments to build a solid base for the rest of the services to be deployed.
Phase two will involve migrating Giant Eagle's production IT operations to IBM.
"Companies that succeed for as long as Giant Eagle have done so because they understand the value of adopting innovation," said Jim Comfort, General Manager, IBM Cloud. "For Giant Eagle, the move to an IBM hybrid cloud is just the latest example of its foresight and it will serve as the next strategic move in the company's digital transformation."
Stay up to date with the latest news and analysis from the world of cloud computing with our twice-weekly newsletter
Thank you for signing up to Cloud Pro. You will receive a verification email shortly.
There was a problem. Please refresh the page and try again.