Action for Children moves into cloud with Rackspace
New hybrid infrastructure helps cope with celebrity tweets and Big Data to target and increase donations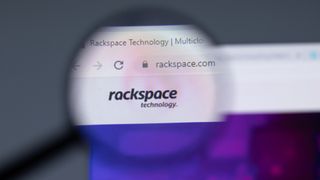 (Image credit: Shutterstock)
Like many organisations trying to generate awareness and increase funding, Action for Children needed extra flexibility and robustness for its web infrastructure.
Such pressures are compounded by the modern world where celebrity Twitter users, such as Stephen Fry, can potentially bring down the charity's website with a single tweet thanks to the resulting influx of traffic.
The charity had for some time been looking to re-engineer its data operations and position itself for the future. Important objectives included cost effective management of web traffic spikes and better data analysis to provide deeper insights into customers and fundraising activities.
The organisation also needed to keep a portion of dedicated hardware on-site to host sensitive data relating to children and families. It decided to create a hybrid solution incorporating open cloud hosting to provide the agility to accommodate data spikes.
The charity works with around 50,000 vulnerable children and young adults as part of more than 600 projects nationwide. It collects and keeps data on customers, donors, fundraisers and potential foster parents.
Previously, the charity had relied on an agency to provide it with both web development and hosting, but it found that using a shared server with other charities was no longer a good fit.
"We were on a shared server with other charities and this worked for a while but if we wanted to change our web development agency, we would have had to move the website," said Darren Robertson, Action for Children's digital communications data scientist.
"It was essential that we separated web development from hosting."
Also, the charity found that when Stephen Fry tweeted about it, five million of his followers were encouraged to visit the website. He said that the charity was given a warning via email from Stephen Fry's people that such a tweet would be forthcoming in a couple of days in order that it could prepare for the influx of traffic.
"We had to prepare an image of the website and put it on a dedicated server for a couple of days before the tweet," he said.
Robertson said that this would remain the case for the next couple of days while the spike in traffic took place.
"It would then take a couple more days to move the image back onto the shared server," he said. "While this was happening there was also no ability to upload content onto the website either. When you have 80 people working on updating content on the website who then can't do their job for five days – that's a financial implication to bear."
With these problems in mind the charity turned to the cloud. It had looked at several large players in the industry but decided to go with Rackspace not only because of its customer support and service but also for the increased analytical capability moving to the cloud would bring. "It is good to have someone on the end of a phone."
"With Rackspace, we could spin up an instance or as many as we needed and only pay for that and then turn that back to normal afterwards," said Robertson. He added that this would save the charity a lot of money in the long term. It also meant that it was free to change web development agencies in the future without massive disruption.
Action for Children began looking at moving its hosting in April 2012 and moved its public-facing environment to a Rackspace datacentre in October 2012. Robertson said that the move to the cloud would be a hybrid one as the charity has sensitive data about its works that needed to be kept in-house.
"Charities can be quite nervous about putting data into the cloud, especially as we deal with data about children and families," he said.
He said a hybrid cloud meant that the charity's data was safe and secure on its physical server with the added ability to spin up more instances as and when needed for the website.
"The front end is in the cloud and our databases are on dedicated servers," he said.
One of the things that Action for Children is looking to do with the cloud is to use it for its Big Data analytical capability.
The charity has accumulated a vast amount of data over the years from its interactions with various stakeholders. By using a cloud infrastructure from Rackspace, it can provide more accurate and extensive insights than those possible through traditional data analysis.
"We couldn't afford to build and run our own Hadoop cluster but we can afford to use one on a pay-as-you-go basis," he said.
Robertson said that the charity's data is anonymised before being put onto a Hadoop cluster hosted on Rackspace's cloud. This gives the charity greater awareness of where people live and what they can afford to donate. It also means it can better target its campaigns for the many projects it runs up and down the country.
"We use web analytics to see if there are people living near a children's centre that are more likely to give a regular donation than, say, a one-off donation," he said.
The analytical capabilities also deliver greater insight into who is likely to give regularly. This means it returns a better ROI for the charity, which in turn means it has more funds to help people, according to Robertson.
"Big Data allows us to find out more about the person and how much they can give," he said.
Datasets within charities can often be siloed and Big Data allows the organisation to bridge datasets and gain deeper understanding of patterns of funding and behaviour, Robertson added.
With the cloud infrastructure fully operational, Robertson said that future plans involve a move to "web 3.0" and a more user-centric view where instead of a standard homepage "it's all about them and what they can do for the charity".
Roberston concluded: "We needed to be able to personalise the web experience for each user so that we don't, for example, ask students and multinational CEOs for the same kind of donation."
Stay up to date with the latest news and analysis from the world of cloud computing with our twice-weekly newsletter
Rene Millman is a freelance writer and broadcaster who covers cybersecurity, AI, IoT, and the cloud. He also works as a contributing analyst at GigaOm and has previously worked as an analyst for Gartner covering the infrastructure market. He has made numerous television appearances to give his views and expertise on technology trends and companies that affect and shape our lives. You can follow Rene Millman on Twitter.