Red Hat adds management support for Google Cloud
CloudForms adds support for Google Cloud Platforms and software-defined networking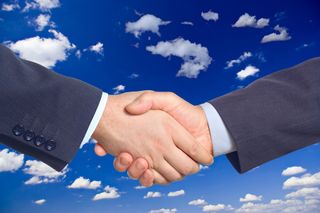 Red Hat can now manage Google Cloud deployments with the latest version of its CloudForms hybrid cloud management product.
Launched at Red Hat Summit 2016, CloudForms 4.1 has new features to make using public cloud elements simpler, as well as increased support for software-defined datacenteres.
CloudForms now supports Google Cloud Platform environments, including full lifecycle management of provisioned virtual machines, policy enforcement, chargeback and lifecycle management.
Red Hat has also improved support for Microsoft's Azure infrastructure, with Azure cloud images, metrics, and events all receiving increased support. The latest CloudForms release also brings SmartState Analysis for agentless virtual machine and container introspection.
"We choose CloudForms because of its powerful automation capabilities to centralize our existing provisioning and operations workflows, and it has turned into a central tool in our IT landscape," said David Condell, Spardat GmbH's head of open systems services and IT solutiotions.
"CloudForms' expanded list of supported providers in the new version will give us even more operability in the future. The ease of consumption which we achieved with CloudForms' automation has enabled us to instantly provide many IaaS services for our internal customers."
Software-defined networking has also been introduced to the product, so customers using Amazon Web Services, Microsoft Azure, Google Cloud or OpenStack Networking now have access to network management tools through CloudForms. The new features were developed in collaboration with Nokia-owned Nuage Networks.
Red Hat aims to speed up application provisioning in CloudForms, with the introduction of Ansible Tower integration. This allows IT managers to use their existing Ansible automation playbooks as part of CloudForms deployments.
"The hybrid cloud management solutions market is mature and growing because more developers and I&O professionals see it as a way to address the needs of a growing multi-cloud portfolio," Dave Bartoletti wrote in a recent Forrester report.
"These solutions help developers build cloud apps faster and more easily while giving I&O pros the governance and control they need to enforce usage and cost policies."
Stay up to date with the latest news and analysis from the world of cloud computing with our twice-weekly newsletter
Adam Shepherd has been a technology journalist since 2015, covering everything from cloud storage and security, to smartphones and servers. Over the course of his career, he's seen the spread of 5G, the growing ubiquity of wireless devices, and the start of the connected revolution. He's also been to more trade shows and technology conferences than he cares to count.
Adam is an avid follower of the latest hardware innovations, and he is never happier than when tinkering with complex network configurations, or exploring a new Linux distro. He was also previously a co-host on the ITPro Podcast, where he was often found ranting about his love of strange gadgets, his disdain for Windows Mobile, and everything in between.
You can find Adam tweeting about enterprise technology (or more often bad jokes) @AdamShepherUK.
Thank you for signing up to Cloud Pro. You will receive a verification email shortly.
There was a problem. Please refresh the page and try again.