Node4 offers cloud to the Midlands
UK data centre operator Node4 has jumped into the cloud business, offering to outsource infrastructure, applications and services.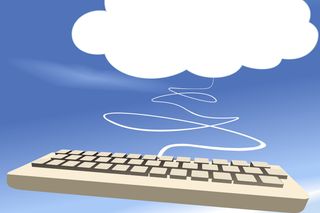 Called n4Cloud, the new service runs out of Node4's four data centres in the English midlands, and can be used both for off-site hosting and as part of a hybrid cloud. Node4 said its nationwide communications infrastructure and expertise would allow clients to outsource as much or as little of their IT as they chose.
The cloud service offers a range of components such as virtual servers, a storage platform, load balancing, and web-based management portal, all on a monthly subscription basis. Microsoft, VMware and Citrix servers are all available, and the underlying hardware includes Cisco UCS servers and EMC storage.
According to Node4's managing director Andrew Gilbert, that the service was developed to reflect the different ways businesses use cloud computing to access their IT solutions, such as hybrid or private clouds. He said that "n4Cloud highlights one of the major benefits of cloud technology – the ability to reduce capital expenditure and replace significant upfront costs with operational costs, allowing firms to pay a monthly fee for the service they need and add or modify their services as their business requirements and budgets dictate."
Gilbert continued: "We've seen growing numbers of businesses looking to move to a cloud infrastructure but who don't necessarily have the resources in house or the upfront capital to invest in the project. With n4Cloud, our technology and expertise enables customers to confidently establish themselves in the cloud in a cost effective way. The end result is a service that we believe will enable more people to set up cloud infrastructures than ever before."
Stay up to date with the latest news and analysis from the world of cloud computing with our twice-weekly newsletter
Thank you for signing up to Cloud Pro. You will receive a verification email shortly.
There was a problem. Please refresh the page and try again.