BT and Microsoft team up to deliver private Azure connectivity
Telco will provide VPN links to Microsoft's cloud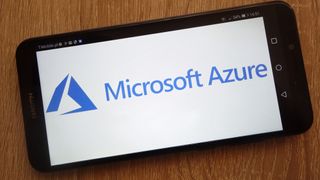 BT has partnered with Microsoft to provide customers with secure connectivity to its Azure cloud service.
The connectivity will use Microsoft Azure ExpressRoute to bypass the public Internet when connecting to Azure through a private connection based on BT's IP Connect VPN service.
Both firms said that this would give enterprise customers a "seamless" hybrid IT environment encompassing their corporate networks, data centres and the Azure cloud platform.
BT's IP Connect VPN service is available in 198 countries and territories and integrates the Azure infrastructure directly with the wide area networks of customers. Customers will benefit from lower latency, more predictable performance and enhanced security for Azure workloads, according to BT.
Neil Sutton, vice president, global portfolio at BT Global Services said this integrates the infrastructure directly with a customer's wide area networks.
"It'll give you quicker, more predictable performance and enhanced security — by avoiding the public internet, risk is reduced and performance enhanced," said Sutton.
"IT departments everywhere face the same challenge; Cloud offers them the benefits of flexibility and lower costs, but security and reliability of access to data and applications remain main barriers to adoption," said Luis Alvarez, chief executive of BT Global Services.
"We will help customers build on their hybrid cloud strategies by bringing together BT's expertise and global network with the Azure platform. They will benefit from a globally consistent, more secure and reliable solution, helping them innovate and compete in the global market."
Jean-Philippe Courtois, president of Microsoft International said the VPN links gave enterprises the flexibility to deploy some applications, infrastructure or data in the cloud as appropriate to their needs, with the ability to scale out quickly and cost effectively.
"This means a business can benefit from a move to the cloud with additional infrastructure-based reassurances for more predictable performance, coupled with our already enterprise-grade security," he said.
The service is due to go live in summer 2014 in Europe through direct network connectivity to Microsoft Azure data centres in Dublin and Amsterdam. This will be followed by connections in Asia, then by additional locations around the world.
Stay up to date with the latest news and analysis from the world of cloud computing with our twice-weekly newsletter
Rene Millman is a freelance writer and broadcaster who covers cybersecurity, AI, IoT, and the cloud. He also works as a contributing analyst at GigaOm and has previously worked as an analyst for Gartner covering the infrastructure market. He has made numerous television appearances to give his views and expertise on technology trends and companies that affect and shape our lives. You can follow Rene Millman on Twitter.
Thank you for signing up to Cloud Pro. You will receive a verification email shortly.
There was a problem. Please refresh the page and try again.