OpenStack comes of age in the software-defined economy
Cloud platform pushed as open model that will power agile business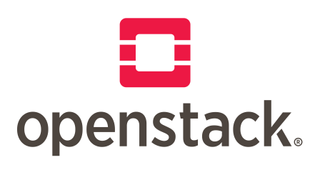 The OpenStack open source cloud platform is being touted as the framework that the "software-defined economy" will hang off of as it gains impetus.
Speaking at the OpenStack Summit in Europe, OpenStack Foundation executive director Jonathan Bryce said only open source would offer the speed of development businesses needed in order to compete in the age of the "software-defined economy".
"The model we're now in is about getting what you want," he said, before adding that the "central planning committee" was dead and "businesses don't accept force-fed technology anymore".
"Every company is now a software company, and the most successful organisations are the ones creating a platform," he told delegates.
"When I talk about the software-defined economy, I'm talking about an environment where change is easier than ever before, where people can move faster than ever before," he said. "If I can sum it up in one word, I think that it comes down to choice."
Bryce said, while virtualisation was brought in by IT departments to boost efficiency, the cloud was an "insurgent development" driven by people at the edge of the business. "It's not about a central planning committee, it's about anyone who has got a credit card".
"In a software-defined economy, production is about making value for the business, users and customers."
Bryce tackled those in the industry that said OpenStack was only for development testing and the web, explaining the technology is in production environments. "Enterprise deployments at SAP and Intel are run on top of OpenStack".
Jim Zemlin, executive director of the Linux Foundation, said OpenStack was a "shining example" of what open source and collaborative software development could deliver. He said Linux has conquered every market it has gone into because of its open source nature.
"Sharing matters. What you are doing is bigger than anyone of you. Open source means you can better yourself, your company and you can better the world."
Firms are moving from using just a little bit of open source at the edge of the network to a more strategic use of the technology, he claimed and the next big thing in open source is OpenStack. "It is, without question, a blockbuster."
Stay up to date with the latest news and analysis from the world of cloud computing with our twice-weekly newsletter
Rene Millman is a freelance writer and broadcaster who covers cybersecurity, AI, IoT, and the cloud. He also works as a contributing analyst at GigaOm and has previously worked as an analyst for Gartner covering the infrastructure market. He has made numerous television appearances to give his views and expertise on technology trends and companies that affect and shape our lives. You can follow Rene Millman on Twitter.
Thank you for signing up to Cloud Pro. You will receive a verification email shortly.
There was a problem. Please refresh the page and try again.