SkyDrive name breaches BSkyB's copyright, rules High Court
Microsoft must change cloud storage service's name or pay fines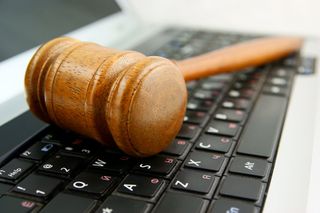 Microsoft has breached broadcaster BSkyB's copyright over the use of the name SkyDrive, the England and Wales High Court has ruled.
Sky claimed by using SkyDrive, Microsoft was "passing off and [infringing] ... two registered Community trade marks (CTMs) and two UK registered trade marks (UKTMs) for the mark 'SKY'" and sought to prevent the software giant from using the name throughout the EU.
Mrs Justice Asplin, in her assessment of the case, which was included in the judgement she made on 28 June, said that even before SkyDrive was "set free in effect as a separate brand in 2011" the name was used often without any Microsoft context and could therefore be confusing to consumers.
She added that her ruling in favour of BSkyB took into account examples of actual consumer confusion over the brand and, although they were rare, Asplin said they could be "the tip of the iceberg" as the Sky helpline calls the examples were derived from are only kept for six months.
Microsoft has said it will appeal the decision, but if it is upheld the company will either have to change SkyDrive's name or pay fines for breach of copyright.
This is not the first time BSkyB has launched a legal claim over the word "Sky". In 2010, a year before the Voice over IP (VoIP) service was acquired by Microsoft, it was revealed that Skype had been embroiled in a five-year legal battle with the broadcaster.
The European Union's Office for Harmonisation of International Marks (OHIM) originally ruled that Skype was indeed breaching BSkyB's copyright, both through its name and logo.
A Sky spokesperson said: "Sky is pleased with the judgment handed down today by Mrs Justice Asplin. We regard any unauthorised use of the Sky name as a clear infringement of our well-established Sky brand.
"We remain vigilant in protecting the Sky brand and will continue to take appropriate action against those companies that seek to use our trademarks without consent," it added.
A Microsoft spokesperson stated: "This case is only about the SkyDrive name and has nothing to do with service availability or future innovation. The decision is one step in the legal process and Microsoft intends to appeal."
Stay up to date with the latest news and analysis from the world of cloud computing with our twice-weekly newsletter
Jane McCallion is ITPro's Deputy Editor, primarily covering security, storage and networking for ITPro, CloudPro and ChannelPro.
Jane joined ITPro and CloudPro in July 2012, having previously written freelance for a number of business and finance magazines. She has also covered current affairs, including the student, public sector workers and TUC protests and strikes in central London while studying a Masters in Journalism at Goldsmiths, University of London.
Prior to becoming a journalist, Jane studied Applied Languages at the University of Portsmouth.
Thank you for signing up to Cloud Pro. You will receive a verification email shortly.
There was a problem. Please refresh the page and try again.