Snap must spend $1 billion on AWS by 2021
IPO update charts rising cost of Snap's AWS deal, alongside Google Cloud agreement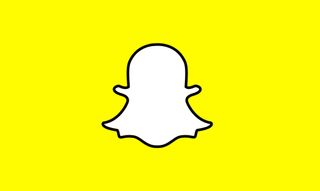 Snap is spending even more on cloud than it previously disclosed.
Snapchat's parent company last week filed for an IPO, revealing in that document that it is paying $2 billion to use Google Cloud over the next five years ($400 million a year), becoming one of Google's biggest cloud customers.
But in an update to that filing yesterday, Snap revealed it is also spending $1 billion on Amazon Web Services (AWS) over the next five years.
That starts with a $50 million spend this year, $125 million next year, $200 million in 2019, $275 million in 2020, then $350 million in 2021.
"If we fail to meet the minimum purchase commitment during any year, we are required to pay the difference," the filing admitted.
Snap is paying for Google's compute and storage to host its services, and to use Google's bandwidth, with Snapchat now counting 158 million daily users.
Its deal with AWS is for "redundant infrastructure support of our business operations" - so, backup in case its primary services fail. It's been using AWS since March 2016, committing to the $1 billion spend in February this year.
"In the future, we may invest in building our own infrastructure to better serve our customers," the filing added.
03/02/2017: Snap to invest $2 billion in Google Cloud
Snap has committed to purchasing $2 billion in Google cloud services over the next five years, according to the company's S-1 filing.
The Snapchat parent company will pay $400 million each year for five years, in a licensing platform agreement that will make the company one of Google's largest cloud customers.
According to the deal, for the first four years Snap will be able to roll over 15% of each payment to a subsequent year, providing the company continues to meet a minimum purchase commitment. By 2022, Snap will have invested $2 billion into its Google cloud services.
The investment was announced alongside the company's long-awaited IPO filing set at $3 billion, although this is a placeholder amount and likely to change. Snap revealed that its social media app Snapchat now has 158 million daily users, although losses for the company rose in 2016 to $514 million, up from $373 million in the previous year.
Snap's partnership with Google first began in 2013, and since then the company has been able to scale quickly without the need for upfront infrastructure costs. However the Los Angeles-based company now heavily relies on the service to operate effectively and has acknowledged the potential risks associated with the deal.
"We rely on Google Cloud to host the vast majority of our computing, storage, bandwidth and other services. Any disruption of, or interference with our use of the Google Cloud operation would negatively affect our operations and seriously harm our business," stated Snap in its IPO filing.
The filing also made investors aware that reliance on Google Cloud may stifle its ability to grow into restrictive markets. "We also face regulatory challenges that may affect our ability to grow in certain markets. We have very limited access to the China market, as we have not yet established an operating presence in China to support Snapchat. Access to Google, which currently powers our infrastructure, is restricted in China."
Stay up to date with the latest news and analysis from the world of cloud computing with our twice-weekly newsletter
Thank you for signing up to Cloud Pro. You will receive a verification email shortly.
There was a problem. Please refresh the page and try again.