IBM to create on-premise version of Blue Box private cloud
Customers set to get more choice about how they use OpenStack service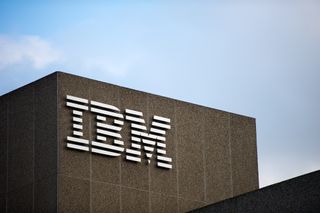 IBM is preparing to roll out an on-premise option for its Private Cloud-as-a-Service, Blue Box.
The on-premise version of the OpenStack-based cloud will still be offered as a managed service, meaning IBM will take the weight off firms' IT departments by looking after any in-house deployments customers choose to do.
It is expected to offer similar services to those available through IBM's SoftLayer datacentres, but customers who set it up within their own datacentres will be reassured that their data remains on-premise, with the visibility and management benefits that go along with that.
"We're now in the process of offering a local version," confirmed IBM's VP of sales, Brad Epker, who joined the company from Blue Box when it was acquired in June.
He told Cloud Pro: "Customers have a variety of reasons as to why they might want it in their datacentre. They are fundamentally the same cloud and they are fundamentally consumed in the same way, as a service.
"Customers can look and say 'okay I want this ability to put the same type of cloud, same type of infrastructure, same type of technology in my datacentre, but I don't want to have to have the engineering resources to run that cloud', so we're doing that for them."
IBM did not mention the cost or availability of the on-premise service, but said details on when the product comes out would be released shortly.
An on-premise version would give customers another way to deploy the managed private cloud, after it was rolled out to all 27 of IBM's SoftLayer datacentres, including one in the UK, back in August - a move that allowed customers to start using it within three days of signing up.
While on-premise implementations are unlikely to be as quick, IBM believes such a version will cater for companies in highly regulated verticals such as finance, insurance and healthcare.
When IBM acquired Blue Box, it did so to build out its OpenStack portfolio, allowing customers to integrate on-premise systems and SaaS applications into one managed environment.
IBM cloud advisor Darren Whitt told Cloud Pro that the company's hybrid cloud strategy is a big shift from where it stood five years ago, as customers have grown more concerned about where their data is stored.
"Four or five years ago we were really thinking about having large datacentres and customers deploying or consuming capabilities from those," Whitt said.
"We've learned as we go down this cloud journey that actually a lot of customers are looking for location as a key element. That's why you've seen a great growth in our number of cloud datacentres," he added, saying IBM expects to add more sites to its existing set of Softlayer datacentres.
Stay up to date with the latest news and analysis from the world of cloud computing with our twice-weekly newsletter
Thank you for signing up to Cloud Pro. You will receive a verification email shortly.
There was a problem. Please refresh the page and try again.