European Commission tenders for first cloud services
EC seeking private and public cloud infrastructure for EU institutions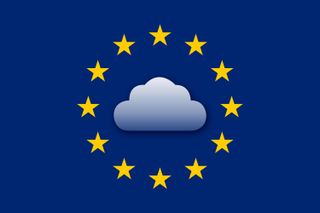 The European Commission (EC) is tendering for its very first cloud services, seeking suppliers for a two-year contract.
The tender consists of three lots covering private Infrastructure-as-a-Service (IaaS) cloud, public IaaS cloud and public Platform-as-a-Service cloud.
The contract length could be extended for up to another two years, with up to five suppliers being sought, the Directorate-General for Informatics (Digit) outlined in the tender documents.
While the EC will use the cloud services, many European Union institutions, including the European Parliament, the Court of Justice and European Banking Authority, will share up to 75 per cent of the available infrastructure.
The tender covers the provision of 2,500 virtual machines and 2,500TB of storage – equivalent to around 15 per cent of the EC's in-house capacity.
A Commission spokeswoman told Cloud Pro the cloud services will store low-risk information, though it could include personal data.
"This call for tender will focus on information systems whose risk profiles are considered as 'low impact' or 'moderate impact', should confidentiality and/or integrity compromises occur.
"Some information systems in scope may process personal data," she said.
Potential suppliers have until March 2015 to submit tenders, and the EC will award successful applicants with contracts the same month.
The tender comes after the EC identified cloud computing as a way to improve growth and create jobs across Europe, launching the Cloud for Europe project in December last year.
The project aims to research and develop cloud computing services for the European public sector industry.
Mauro Draoli, of the Agency for Digital Italy, said: "This announcement marks the beginning of a significant opportunity for potential procurers and suppliers to learn from the experience of the Cloud for Europe project in enabling the procurement of cloud computing services by European public administrations."
Stay up to date with the latest news and analysis from the world of cloud computing with our twice-weekly newsletter
Thank you for signing up to Cloud Pro. You will receive a verification email shortly.
There was a problem. Please refresh the page and try again.