Cloud-based heart monitor could eradicate lengthy hospital stays
Trial of Spyder sensor allowed patient to travel while being monitored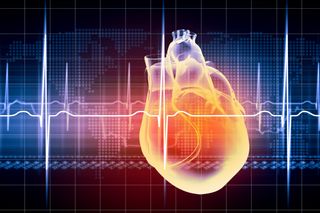 A new heart monitor has been developed that uses the cloud to collect data in real time and, its makers believe, will help patients avoid long stays in hospital.
The Spyder, which has just received CE certification allowing it to be marketed and sold within the EU, could replace traditional hospital remote monitoring systems.
The firm behind the cloud-based sensor, Web Biotechnology, said that traditional equipment was often bulky in comparison and limited to a maximum of 48 hours of monitoring because they cannot be self-administered.
The 48g Spyder uses a sensor that attaches to the chest and connects wirelessly to a smartphone to display the ECG and to transmit signals to a secured cloud server. The sensor allows continuous monitoring for up to 3 days on a single charge, increasing the sensitivity of detection of abnormal heart rhythms.
Web Biotechnology said that in a trial test in Singapore, patients have worn the system for up to two weeks at a time. "For patients, the ability to move about, even travel across borders with the system, is now a reality," the company said in a statement.
The commonest use of the Spyder system would be in diagnosis of symptoms such as palpitations, where abnormal beats or rhythms may be missed if a shorter period of monitoring is employed. Data is transferred wirelessly to a cloud server where algorithms are employed to screen the data.
Physicians can access this data through a secure web-based interface and analyse rhythms from Spyder units. The firm said that traditional hospital systems require patients to return the recorders first for data to be downloaded but as Spyder transmits ECG continuously, data analysis can begin while the patient still has the Spyder on.
It added that as it was a cloud-based offering, it could work in any smart phone data-enabled location and, as such, worldwide remote ECG monitoring was now feasible.
"A patient, for example, can be in London and his physician can access his ECG from Hong Kong," said Dr Philip Wong, founder and medical director of Singapore-based Web Biotechnology.
The Spyder ECG is currently available in Singapore and Malaysia and the company is looking to expand its distribution network to Europe and theAsia Pacific.
Stay up to date with the latest news and analysis from the world of cloud computing with our twice-weekly newsletter
Rene Millman is a freelance writer and broadcaster who covers cybersecurity, AI, IoT, and the cloud. He also works as a contributing analyst at GigaOm and has previously worked as an analyst for Gartner covering the infrastructure market. He has made numerous television appearances to give his views and expertise on technology trends and companies that affect and shape our lives. You can follow Rene Millman on Twitter.
Thank you for signing up to Cloud Pro. You will receive a verification email shortly.
There was a problem. Please refresh the page and try again.