Salesforce and Google form strategic alliance
Google will be preferred public cloud provider for international expansion and there will be tighter integration between solutions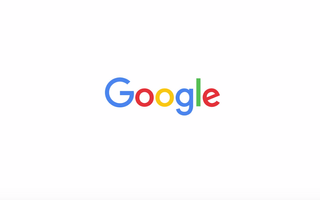 Salesforce has announced that Google is now its preferred public cloud provider for international expansion in addition to more closely integrating and co-engineering solutions.
"We view this as the best of both worlds for our mutual customers. We're driving into a deeper level of integration. We'll be pulling data from Sales Cloud and Marketing Cloud. It's super exciting and a high demand request from customers," said Ryan Aytay, executive vice president of business development and strategic accounts at Salesforce.
"Google will be offering G-Suite for up to one year for Salesforce customers new and existing. There's a desire to drive continued innovation and ensure customers have access to desired solutions."
There are many elements to the strategic partnership. Customers will be able to derive insight seamlessly between Salesforce Lightning and Quip and Gmail, Google Calendar, Docs, Drive, Hangouts, Meet and Sheets.
Salesforce advertising and marketing data from the Sales Cloud and Marketing Cloud will also be more deeply and tightly integrated with Google Analytics.
"As we look at G-Suite, one of the requests we have been receiving from our customers is tighter and tighter integration with Salesforce," said Tariq Shaukat, president, partners and industry platforms, Google Cloud.
"We're not just doing the light touch integrations we've been doing but co-engineering solutions to make the experience that much better for customers.
Taking solutions that many people use every day, day in, day out and adding deeper levels of integration will, ultimately, boost productivity, added Mike Rosenbaum, executive vice president, CRM apps, Salesforce.
"The goals of this are going to be driven by our customers and our collective imagination and thinking about how great a product we can build. Not based on fairness. This is a strategic partnership and the intention is to bring together a great product to market," he added.
However, this new relationship is not at the expense of Salesforce's existing relationship with Amazon Web Services, which itself also remains a preferred partner, according to Aytay.
"We have a great relationship with Amazon and nothing changes. We're focused on new regions," he said.
"Preferred in our world means can we consider something to be part of our trusted infrastructure? Preferred is something our engineers can work on and considered to be in that circle. For the benefit of our customers, we have multiple technology partners."
Stay up to date with the latest news and analysis from the world of cloud computing with our twice-weekly newsletter
Maggie has been a journalist since 1999, starting her career as an editorial assistant on then-weekly magazine Computing, before working her way up to senior reporter level. In 2006, just weeks before ITPro was launched, Maggie joined Dennis Publishing as a reporter. Having worked her way up to editor of ITPro, she was appointed group editor of CloudPro and ITPro in April 2012. She became the editorial director and took responsibility for ChannelPro, in 2016.
Her areas of particular interest, aside from cloud, include management and C-level issues, the business value of technology, green and environmental issues and careers to name but a few.
Thank you for signing up to Cloud Pro. You will receive a verification email shortly.
There was a problem. Please refresh the page and try again.