Thomas Cook signs cloud deal to save on procurement costs
Uses cloud-based service to make 30 per cent savings on tendering process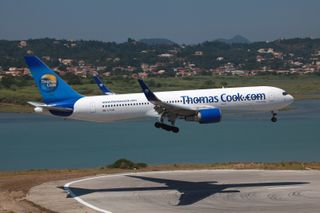 Thomas Cook has signed a deal with sourcing application Wax Digital to help the travel firm cut procurement costs and improve its processes.
The deal sees Thomas Cook using the vendor's web3 eSourcing cloud-based service to make cost savings in its core spending by running online tendering and auctions to procure goods and services for the business.
The travel firm has already seen savings of 30 per cent from one single tender following the implementation of web3 eSourcing. The contract was based on a successful proof of concept using the web3 eSourcing tool - a managed eAuction event, assisted by Wax Digital eSourcing Consultants. Thomas Cook sought a UK-based e-Sourcing provider that has multi-lingual and a multi-currency capability and is easy to use.
In categories with a large supply base, web3 eSourcing allows Thomas Cook's procurement team to construct auction events according to demand, capacity and their changing requirements.
Kelly Jones, purchasing manager at Thomas Cook, said: "Using web3 for a single eAuction event as a proof of concept showed us that it had the required depth of functionality and ease-of-use needed for our longer-term eSourcing requirements."
The firm also selected web3 eSourcing for its audit capability and internal communications support, allowing them to manage group spend across many projects and categories, consolidating multiple territories with a single view of all activity.
Jane Grange, group procurement transformation manager at Thomas Cook, added: "Web3 will support improved communication across team territories and help us consolidate our requirements to generate even greater savings".
Stay up to date with the latest news and analysis from the world of cloud computing with our twice-weekly newsletter
Rene Millman is a freelance writer and broadcaster who covers cybersecurity, AI, IoT, and the cloud. He also works as a contributing analyst at GigaOm and has previously worked as an analyst for Gartner covering the infrastructure market. He has made numerous television appearances to give his views and expertise on technology trends and companies that affect and shape our lives. You can follow Rene Millman on Twitter.