Does the future of business management lie in social engagement?
Internal social networks will overtake email and telephone communication by 2016, but the road to implementation may be rocky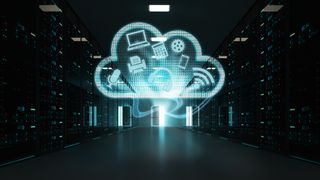 Half of large organisations will have an internal social network akin to Facebook by 2016 and 30 per cent will consider it as vital to their company as email and telephone communication is today.
So claims analyst firm Gartner, which has published research claiming that, within four years, enterprise social networks will become the primary communication channels for noticing, deciding or acting on information relevant to work activities.
Despite this promising future, Gartner also believes that between now and the end of 2015, 80 per cent of social network efforts within the enterprise will not achieve intended benefits, due to inadequate leadership and an overemphasis on technology.
Carol Rozwell, vice president and distinguished analyst at Gartner, said companies need to adopt an approach that engages workers and pulls them in, rather than simply having the technology pushed onto them.
"Businesses need to realise that social initiatives are different from previous technology deployments [like ERP and CRM]," she said. "In most cases, [employees] cannot be forced to use social apps, they must opt-in."
Rozwell also criticised the current focus on technology over leadership and relationships when trying to implement an internal social network.
"Leaders need to develop a social business strategy that makes sense for the organisation and tackle the tough organisational change work head on and early on. Just sponsoring a social project is not enough - managers need to demonstrate their commitment to a more open, transparent work style by their actions," Rozwell added.
Looking even further ahead, Gartner believes by 2017 the majority of all new user-facing applications will include gamification, social and mobile features.
"Applications and app providers that fail to exploit the benefits of gamification-social-mobile fusion should expect underwhelming adoption ... of any user-facing products competing against alternatives that exploit the benefits of this fusion," said Tom Austin, vice president and Gartner fellow.
Stay up to date with the latest news and analysis from the world of cloud computing with our twice-weekly newsletter
Jane is deputy editor at b2b tech publications ITPro, Cloud Pro, and ChannelPro. She's started out with the brands as a staff writer specializing in cloud computing. She went on to become senior writer and reports editor, managing the content and creation of ITPro's quarterly whitepapers. During this time, she broadened her expertise to include cybersecurity, data centers and enterprise IT infrastructure. In 2016, she became features editor, managing a pool of freelance and internal writers, while continuing to specialise in enterprise IT infrastructure, data centers, and business strategy.
In October 2021, she became the sites' deputy editor and now has a more strategic role, although she is still a specialist in enterprise IT infrastructure and business strategy.
Jane holds an MA in journalism from Goldsmiths, University of London, and a BA in Applied Languages from the University of Portsmouth. She is fluent in French and Spanish, and has written features in both languages.
Prior to joining ITPro, Jane was a freelance business journalist writing as both Jane McCallion and Jane Bordenave for titles such as European CEO, World Finance, and Business Excellence Magazine.
Thank you for signing up to Cloud Pro. You will receive a verification email shortly.
There was a problem. Please refresh the page and try again.