Data on 20,000 ISIS recruits leaked to media
Ex-MI6 director says details are "an absolute goldmine" for security agencies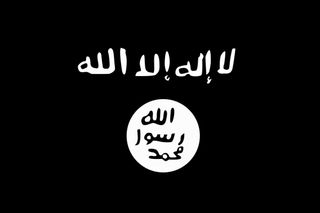 The personal details of over 20,000 ISIS recruits have allegedly been leaked to Syrian and British media.
The cache of documents was apparently handed to both Sky News in the UK and Syrian media outlet Zaman al Wasl by a disgruntled former member of the group, although IT Pro has not been able to confirm their vailidity.
Details included in the 22,000 registration forms leaked to Sky on a USB stick, and the 1,736 given to Zaman al Wasl, include the recruits' names, nationalities, addresses, telephone numbers, next of kin, and even blood-types.
According to Zaman al Wasl, 77 per cent of recruits are Arabs, with Saudis making up 25 per cent of the total number of fighters, while just 1.7 per cent are Syrians and 1.2 per cent are Iraqis.
Turks make up the largest non-Arab group, followed by French nationals.
According to Sky News, there are a number of UK fighters contained in the cache, including Junaid Hussain, the head of ISIS's media wing who was killed in a drone strike last year, and Reyaad Khan, from Cardiff.
MI6's former global terrorism operations director, Richard Barrett, told Sky News: "[The cache] will be an absolute goldmine of information of enormous significance and interest to very many people, particularly the security and intelligence services."
"There hasn't been anything at all like this since the discovery of the Sinjar records in 2007 and that only covered about 700 people, all of whom were from Arab countries," he added.
A daily dose of IT news, reviews, features and insights, straight to your inbox!
Jane McCallion is ITPro's Deputy Editor, primarily covering security, storage and networking for ITPro, CloudPro and ChannelPro.
Jane joined ITPro and CloudPro in July 2012, having previously written freelance for a number of business and finance magazines. She has also covered current affairs, including the student, public sector workers and TUC protests and strikes in central London while studying a Masters in Journalism at Goldsmiths, University of London.
Prior to becoming a journalist, Jane studied Applied Languages at the University of Portsmouth.
A daily dose of IT news, reviews, features and insights, straight to your inbox!
Thank you for signing up to ITPro. You will receive a verification email shortly.
There was a problem. Please refresh the page and try again.