Google told to make more concessions in antitrust case
EU commissioners demand more from search giant over antitrust probe.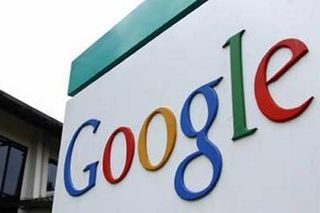 Google must offer more concessions in its on-going spat with EU regulators over the firm's conduct in Europe.
EU commissioners confirmed they have written to Google chairman Eric Schmidt for further assurances from the company over the EU's antitrust investigation into the company.
Recent proposals from search giant were deemed "insufficient" by Brussels, prolonging the three-year investigation into its activities.
"After the analysis of the market test that was concluded on June 27, I concluded that the proposals that Google sent to us are not enough to overcome our concerns," said European Union Competition Commissioner Joaquin Almunia in a press briefing.
The company had previously proposed to display links to rival services and separate promoted links from search results more clearly, and allow websites to opt-out of Google's use of the content in search results.
Almunia said he asked Schmidt to "present better proposals".
Google has not commented directly on Almunia's statement but said it was still working with the Commission on the case.
"Our proposal to the European Commission clearly addresses the four areas of concern," said a Google spokesman. "We continue to work with the commission to settle this case."
As reported by IT Pro in May, EU regulators hinted they expected Google to come up with further concessions to settle the matter. While Google had submitted proposals, its rivals did not think the concessions went far enough then and still don't now.
"Google's proposed commitments across the board retard rather than promote competition," Thomas Vinje, a spokesman for Fairsearch Europe, which represents Google's competitors, said in a statement.
It pointed to research it commissioned in June from University of Illinois professor David Hyman and University of San Francisco Professor David Franklyn. Their findings showed the proposals offered by Google "would have no significant impact and may in fact further confuse consumers," FairSearch said.
If no solution is found, Google could be fined up to ten per cent of its global revenues.
A daily dose of IT news, reviews, features and insights, straight to your inbox!
Rene Millman is a freelance writer and broadcaster who covers cybersecurity, AI, IoT, and the cloud. He also works as a contributing analyst at GigaOm and has previously worked as an analyst for Gartner covering the infrastructure market. He has made numerous television appearances to give his views and expertise on technology trends and companies that affect and shape our lives. You can follow Rene Millman on Twitter.
A daily dose of IT news, reviews, features and insights, straight to your inbox!
Thank you for signing up to ITPro. You will receive a verification email shortly.
There was a problem. Please refresh the page and try again.