Is Facebook making a messaging app just for teens?
Parents can control contacts to keep their kids safe online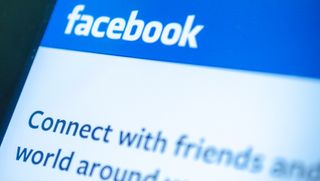 Code in Facebook's platform suggests the social network is working on a messaging app for teens.
The app is reportedly called Talk and it's supposed to serve as a safe forum for teens to chat with one another while under parental control, with safety features that will allow parents to control who their kids can communicate with, according to tech magazine The Information.
The app does not require a Facebook profile, suggesting it could be appreciated by parents who feel that their children are not yet ready for social networking. The monitoring tools mean parents will be able to manage who their children talk to, but it's unclear at this point whether parents will be able to actually read the messages sent and received by their children.
According to the app's code, kids will be able to use the app to communicate with their parents through Facebook Messenger as well. Facebook's age requirement of 13 will also apply to Talk.
Risks such as bullying and grooming make unmonitored online communication with strangers a common concern for parents, but difficult for them to manage given the vast amount of platforms that are being used by teens to communicate online.
Facebook is still the most popular social network site worldwide in terms of number of users, and its messaging tools Facebook Messenger and WhatsApp are the two most popular messaging apps in the world. Still, it's no secret that Facebook is losing popularity among younger generations. Facebook user rates among teens are dropping at an estimated rate of a million teens a year.
Surveys based on younger users found that Snapchat has surpassed Facebook in popularity among users aged 12-24. When teens, whose average age was 16, were asked to rate their most important social medias, Snapchat, Instagram and Twitter were each more popular than Facebook. Facebook's Talk messaging app may be geared towards this age group of teens that isn't using its main Facebook platform as much as other apps, however older teens could be reluctant to use an app monitored by their parents.
Facebook said it had nothing to add to the report.
A daily dose of IT news, reviews, features and insights, straight to your inbox!
A daily dose of IT news, reviews, features and insights, straight to your inbox!
Thank you for signing up to ITPro. You will receive a verification email shortly.
There was a problem. Please refresh the page and try again.