Facebook will allow adverts to target users based on beliefs
The company will also give users opt-ins to use facial recognition to prevent impersonation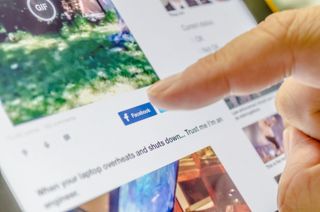 Facebook will allow users to be targeted with adverts specific to their political and religious beliefs in a trial rolled out for a small number of users in Britain as part of its preparation for the General Data Protection Regulation (GDPR), which comes into effect later this year.
The trial is designed to improve how Facebook processes and manages its customer data in order to be compliant with GDPR, which requires greater consent from data subjects, and ensure sensitive data is protected. As part of the trial, Facebook will ask users for permission to allow advertisers to target British users on the basis of their political and religious leanings, as well as their listed interests.
The tech company will also ask users whether they are happy for their public information identifying their faith and politics to remain visible for everyone. If the user agrees, Facebook will then provide an opt-in for allowing the information to be used to personalise content and act as one of the signals for relevant suggesting ads. This will include targeted advertising on lines of politics, sexuality and faith.
The social media giant said this option won't enable extremists to use targeted advertising for recruitment propaganda, though, claiming it would eliminate malicious advertising. As part of the trial, Facebook has also included an opt-in for facial recognition, which will be part of a measure to stop online impersonations by informing users whenever their faces have been used elsewhere on the site.
A spokesperson told IT Pro it wouldn't allow advertisers to target the information directly, however, but that it would be "one of a range of signals" quite how this works in practice or what these signals are wasn't elaborated on, however.
GDPR, which aims to scrutinise how companies collect and maintain customer data, arrives in May this year and has forced many companies, including Facebook, to begin processing data more carefully. Companies found to be in breach of the rules could face a fine of up to 20 million or 4% of their global annual turnover, whichever is greater.
Main image credit: Bigstock
A daily dose of IT news, reviews, features and insights, straight to your inbox!
A daily dose of IT news, reviews, features and insights, straight to your inbox!
Thank you for signing up to ITPro. You will receive a verification email shortly.
There was a problem. Please refresh the page and try again.