Companies 'ignore compliance risk in race to adopt cloud'
Report - More than half of companies making the switch to the cloud risk losing data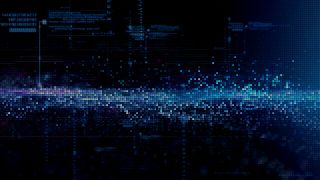 Although more businesses are moving to the cloud, especially when it comes to running virtual machines, Druva has warned that more than half of those using the cloud are at risk of losing their data because of poorly implemented data management policies.
Research by the firm revealed that 90% of businesses are already using or planning to start using the cloud to power their VMs by the end of this year a significant jump from the 31% of organisations using the cloud for VMs at the end of 2017.
However, 54% of businesses said they have no visibility into how and if data management policies are being applied and enforced, meaning their data could be at risk.
Additionally, more than half of organisations don't have any plans to centralise the protection of their data across multi-cloud or hybrid cloud environments. As it stands, data is distributed across the organisations in silos, which causes both confusion within businesses and increases the risk of their data being lost or stolen.
This also means many businesses are not compliant with data laws, as they miss key markers, such as purging data at a later date or retaining information no longer needed.
"What we're seeing from the results is that the momentum of cloud adoption continues to grow for virtualized workloads, but that journey isn't without challenges," said Dave Packer, VP of products and alliances at Druva.
"The cloud forces organizations and vendors to be more disciplined in how they approach consumption of cloud resources. While the benefits of moving to the cloud are huge, the visibility and data management requirements are higher to ensure organizations realize cost savings, which is why more than 53% of respondents are still struggling to hit that target."
Druva also found that most organisations are making the move primarily to reduce management burdens or as part of a "critical IT initiative", rather than just as a cost-cutting exercise. However, the firm warned that many companies are undermining their own efforts by failing to employ data management policies.
A daily dose of IT news, reviews, features and insights, straight to your inbox!
A daily dose of IT news, reviews, features and insights, straight to your inbox!
Thank you for signing up to ITPro. You will receive a verification email shortly.
There was a problem. Please refresh the page and try again.