VMware's ESXi security issues spur new ransomware gang into action
The popularity of ESXi combined with a lack of security tools makes it an "attractive target" for threat actors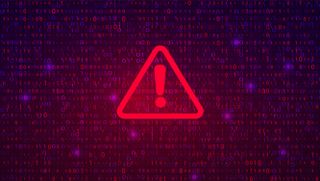 (Image credit: Getty Images)
Security experts have issued a warning over a new ransomware as a service (RaaS) gang that has been observed targeting VMware ESXi servers.
Researchers at CrowdStrike said the new group, dubbed 'MichaelKors', was first identified operating in the wild in April this year.
The group was observed providing affiliate groups with ransomware binaries specifically targeting Windows and ESXi/Linux systems.
The discovery comes amid a period of rising concern over threat actors increasingly targeting ESXi interfaces due to a pervasive lack of security tools, researchers said.
"More and more threat actors are recognizing that the lack of security tools, lack of adequate network segmentation of ESXi interfaces, and in-the-wild vulnerabilities for ESXi create a target-rich environment," they said.
CrowdStrike said it has "increasingly observed big game hunting threat actors" deploying Linux versions of ransomware tools to target VMware's ESXi vSphere hypervisors.
This trend escalated significantly in the first quarter of 2023, the company added.
"RaaS platforms including ALPHV, LockBit and Defray – tracked by CrowdStrike Intelligence as ALPHA SPIDER, BITWISE SPIDER and SPRITE SPIDER, respectively – have been leveraged to target ESXi," researchers at the firm said.
ESXi vulnerabilities
According to CrowdStrike, the emergence of an aggressive new RaaS group could pose significant risks for organizations leveraging VMware's hypervisor.
RELATED RESOURCE
Achieving resiliency with Everything-as-a-Service (XAAS)
Transforming the enterprise IT landscape
DOWNLOAD FOR FREE
ESXi by design, researchers said, "does not support third-party agents or antivirus software and VMware states in its documentation that antivirus software is not required".
This inherent vulnerability, combined with the popularity of ESXi, makes it a "highly attractive target" for threat actors.
ESXi is a Type-1 hypervisor developed by VMware that is used extensively by businesses worldwide to run and manage virtual machines (VMs).
"VMware virtual infrastructure products are highly attractive targets for attackers due to the predominance of this vendor in the virtualization field and because VMware's product line is often a crucial component of an organization's IT infrastructure virtualization and management system," researchers said.
ESXIArgs concerns
Earlier this year, organizations globally scrambled to mitigate risks associated with ESXi after vulnerabilities were actively exploited by threat actors.
In February, the French Computer Emergency Response Team (CERT-FR) issued a warning over the ESXiArgs ransomware campaign.
Tracked as CVE-2021-21974, the security vulnerability was caused by a heap overflow issue in the OpenSLP service, and enabled an attacker to remotely execute arbitrary code.
Threat actors were able to target unpatched ESXi servers due to a two-year-old remote code execution (RCE) vulnerability.
Within days of the disclosure from CERT-FR, thousands of organizations spanning both the public and private sectors were impacted by the vulnerability.
Data compiled by Censys and Shodan revealed that, within two days of the disclosure, more than 2,800 organizations had been affected and were experiencing an onslaught of attacks.
A daily dose of IT news, reviews, features and insights, straight to your inbox!
Ross Kelly is a staff writer at ITPro, ChannelPro, and CloudPro, with a keen interest in cyber security, business leadership and emerging technologies.
He graduated from Edinburgh Napier University in 2016 with a BA (Hons) in Journalism, and joined ITPro in 2022 after four years working in technology conference research.
In his spare time, Ross enjoys cycling, walking and is an avid reader of history and non-fiction.
You can contact Ross at ross.kelly@futurenet.com or on Twitter and LinkedIn.
A daily dose of IT news, reviews, features and insights, straight to your inbox!
Thank you for signing up to ITPro. You will receive a verification email shortly.
There was a problem. Please refresh the page and try again.